BGC Downgrades Microsoft Amid PC Industry 'Turmoil'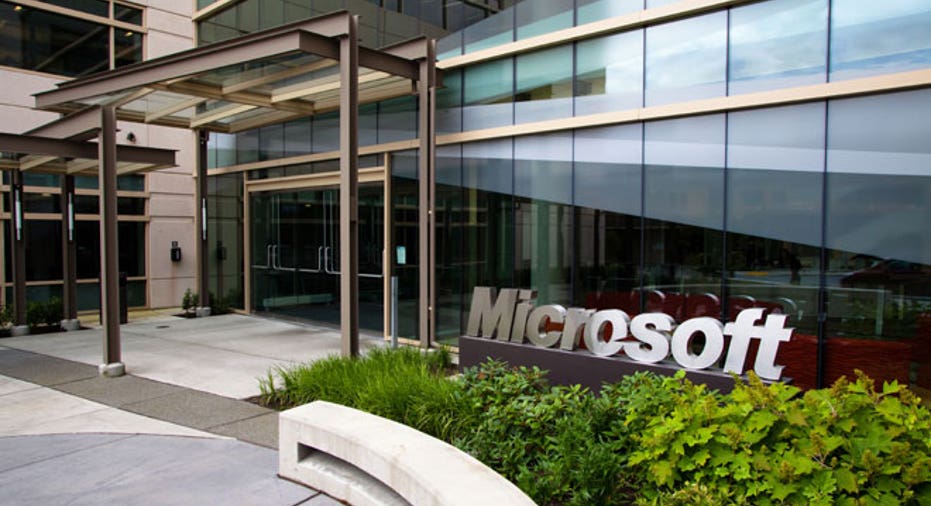 BGC Partners downgraded Microsoft (NASDAQ:MSFT) to hold from buy on Wednesday, citing concerns over a shaky PC industry.
A recent jump in Microsoft shares spurred the call from BGC, which kept its price target at $31. The stock rose 3.5% on Tuesday and continued to climb a day later, trading 1.8% higher at $30.15.
The investment firm said in a research note to clients it is concerned about "turmoil" in the PC industry, namely talks that Hewlett-Packard (NYSE:HPQ) could be broken up and negotiations that would take Dell (NASDAQ:DELL) private.
Meanwhile, research firm IDC has forecasted a sharper decline in PC shipments this year.
"Given the change in the computing landscape, it may prove difficult for the PC market to experience growth," BGC analyst Colin Gillis wrote. "We expect PC shipment revisions to continue a negative trajectory."
The note added that Microsoft has yet to gain traction in the market for tablets and phones despite the "quality and innovation of Microsoft's software."
"Any change in leadership at the company is still going to face the above problems, and there are no fast fixes for Microsoft to the current shift in computing trends," Gillis wrote.
BGC also lowered its fiscal 2013 estimates for Microsoft to below consensus estimates.