Best Rewards Credit Cards for Summer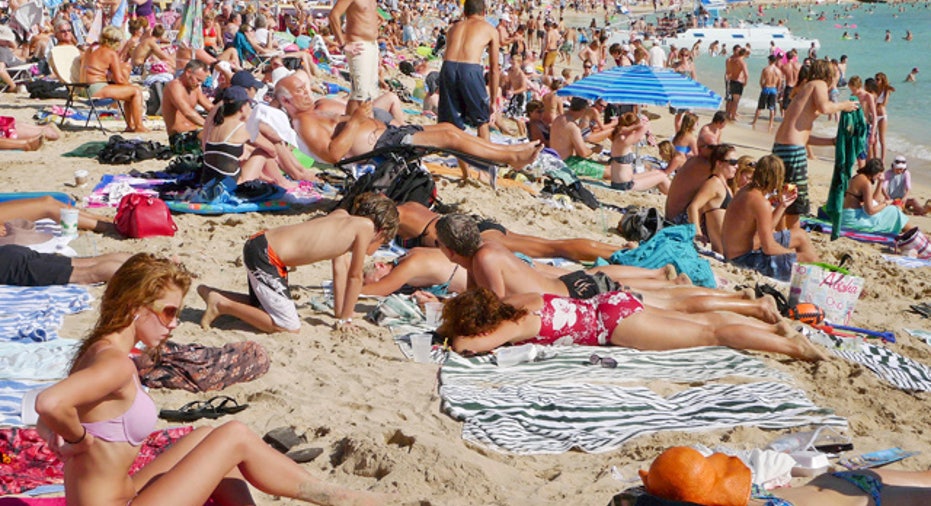 Fifty-three percent of Americans say rising gas prices have forced them to make major lifestyle changes, according to a recent USA TODAY/Gallup poll. Thirty-two percent say theyre driving less and/or staying home more, 15% say theyre being more practical about trips and errands, and--perhaps most ominously for summer vacationers--16% say theyre cutting back on travel and vacations.
At the same time, 6 out of 10 Americans say its important to get away from home this year, according to another USA TODAY/Gallup poll. But how could you manage to do so in light of the resurgence of the $4 gallon? Well, if you have good credit, one of the best ways to lower the cost of summer travel is to open a rewards credit card that has a high initial bonus.
The Best One-time Rewards Bonuses
Rewards credit cards provide certain perks for each dollar you spend. Some also offer initial one-time bonuses that can be lucrative enough for a free round-trip airline ticket or hotel stay. While many--such as the Citi Hilton HHonors and British Airways Credit Card--require that you spend a certain amount of money in the first couple months before actually receiving your rewards, (and these should be kept in mind for next year's planning), there are still ways to save this summer.
For example, the Chase Sapphire Preferred Card gives you 50,000 bonus points when you spend $3,000 in the first three months, but waiting to travel until theyve actually posted to your account is unnecessary since you can redeem these points for cash. Just use the card to pay for your vacation and know that $500 of what you spend will be made up for by your rewards bonus in roughly three months.
Gas Rewards
Bonus points aren't the only benefit a credit card can provide when planning a summer getaway, especially if you plan on driving to your destination.
Gas credit cards provide savings up to 5% every time you hit the pump and can therefore significantly chip away at one of a roadtrips biggest expenses.
If you can plan to fill up at the same chain of stations while still getting a good price, get the card tied to that chain.
If you want to be able to get discounts on gas no matter where you buy it, open a cash-back credit card with extra rewards on gas purchases. Such a card will likely give you extra cash back on groceries or purchases made at department stores as well, making it a great tool for a prolonged vacation.
Gas is expensive and the economy is still recovering, but that shouldnt necessarily preclude you from summer travel or, at the very least, a staycation. For many of you, opening the right rewards credit card(s) is a great way to take the pressure off your wallet. Make sure to carefully consider your upcoming financial plans before opening a new credit card, however. Your credit score takes a slight six-month dip each time you open a new card, so if you plan on taking out a loan or refinancing your home in the near future, a new card might not be in your best interest.
Odysseas Papadimitriou is the CEO of Card Hub, a card comparison website that helps consumers find all types of cards, ranging from no fee credit cards to gift cards.