Best Debt Move? Duh. Spend Less Than You Earn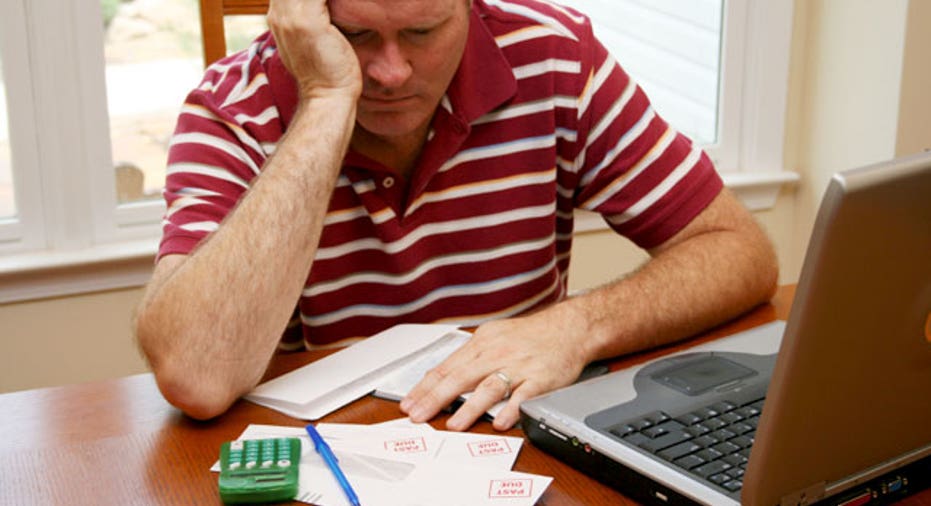 Dear Dr. Don,
My credit is not great or even fair. I am trying to save money for not only my future but my son's. I am trying to take better control of my money and to learn how to save. Is there any program or organization that can assist me? Should I receive a loan to pay off my debts? Should I consider bankruptcy in order to start over with my finances?
-- Motivated Marvarene
Dear Marvarene,
You probably didn't know National Financial Planning Week is Oct. 3-9, 2011. Financial planners across the country will offer free advice on paying down your debts, creating a budget and saving for your future financial goals. Financial planning days are scheduled throughout October and are available in major metropolitan areas. See if something is available in your area. The federal government also has a collection of financial literacy programs available in both print and podcasts.
Getting a loan doesn't pay off your debts. It just restructures your outstanding debts. Sometimes this type of debt consolidation loan can work because it allows you to pay off your loans over time with a smaller monthly payment, which frees up cash in your household budget. You'll typically wind up paying more in interest expense, but the loan lets you stay current on your bills, and that is the key to rebuilding your credit.
Your problem is that with your bad credit, you'll have trouble finding a willing lender to consolidate your outstanding debts. For most people, this type of debt consolidation only works if they roll their credit card debt into a cash-out mortgage.
Is bankruptcy right for you? A Chapter 7 bankruptcy filing stays on your credit report for 10 years. A Chapter 13 bankruptcy filing stays on your credit report for only seven years because with a Chapter 13 bankruptcy the individual commits to a repayment plan that will at least partially repay the debts. The bankruptcy court has the ability to dismiss eligible debts. Bankruptcy can be a long-term solution to rebuild your credit, but if you can stay current on your bills, bankruptcy may not be your best answer. Bankruptcy also requires credit counseling, but the goal in credit counseling is to get the debtor to repay their debts -- not to get the courts to dismiss them.
The key to rebuilding your credit and to being able to set aside money for both your future and your son's is the ability to live within your means. Simply put, that means spending less than you earn. For many people, the issue is that the interest expense on past spending makes it difficult to pay for current needs without going deeper into debt. To start building savings you must stop financing current spending. If you can't break the cycle while staying current on your debts, you need to look at alternatives such as credit counseling or bankruptcy.
Bankrate's content, including the guidance of its advice-and-expert columns and this website, is intended only to assist you with financial decisions. The content is broad in scope and does not consider your personal financial situation. Bankrate recommends that you seek the advice of advisers who are fully aware of your individual circumstances before making any final decisions or implementing any financial strategy. Please remember that your use of this website is governed by Bankrate's Terms of Use.