Best Credit Cards for High School, College Graduates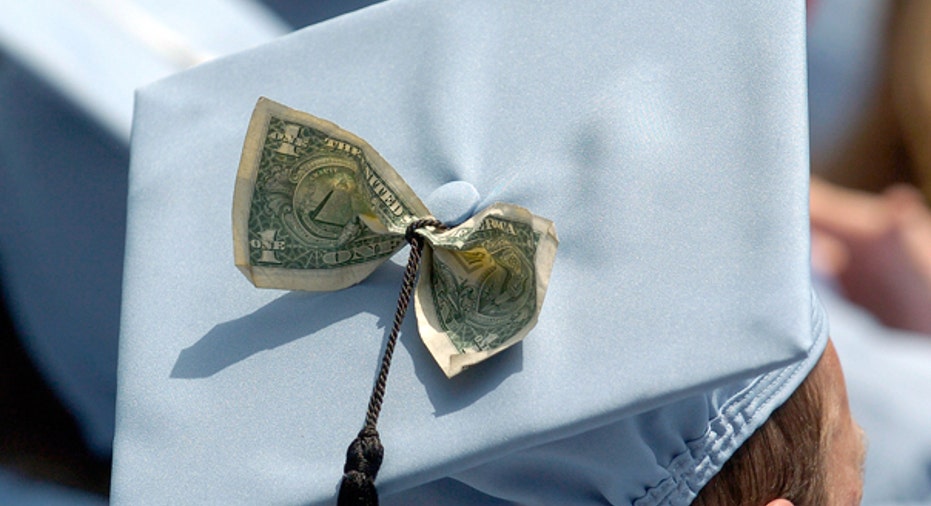 With graduation season in full swing, seniors across the country are getting ready to move on to the next chapter of their lives. College seniors are getting ready to enter the real world and squeezing the last drop out of their college lifestyle. Meanwhile, their high school equivalents are attending prom, scheduling college orientations, and signing yearbooks with well wishes and promises to stay in touch.
Aside from these rites of passage, there are a few things we can always count on during this time of the year:  1) Kleenex sales will go through the roof, driven by tears of joy from emotional family members; 2) Pomp and Circumstance, the "Graduation March," will be stuck in our heads, and 3) A multitude of young people will apply for their first credit cards.
Contrary to popular belief, young adults can still open credit card accounts in the post-CARD Act environment--although they might need some help.  In order to garner approval, applicants must have either a co-signer or sufficient independent disposable income/assets to cover monthly minimum credit card payments, which should only be around $15 at this stage in one's credit career.  This might seem like a hassle, but it's worth it given that credit card use is the easiest way to build credit that is necessary to lease a car or an apartment, garner low insurance premiums and interest rates, and sometimes, get   a job.
Ok, but which are the best credit cards for graduates?
Picking a credit card can be confusing for anyone, let alone people new to financial independence. The market is saturated with offers and the often confusing marketing language used to describe each card.  The most important credit card feature for newcomers to focus on is the annual fee.  Students and new entrants into the workforce generally aren't flush with cash, and without above-average credit standing, they won't be able to qualify for worthwhile rewards or low interest rates.  Therefore, while the specific offers that are best for college and high school grads will differ – with one notable exception, which you'll see below – none of them charge annual fees during the first year, and most don't charge fees in subsequent years either.
Best Credit Cards for All Graduates
Secured credit cards are undoubtedly the safest choice for both high school and college graduates.  They require you to place a refundable security deposit, which acts as a credit line and protects issuers financially in the event of default. Because of this insurance, high fees are unnecessary and cardholders have control over both their spending power and their available credit, which is a key component of a FICO score.
As far as specific offers go, the Orchard Bank Secured MasterCard is one of the best secured cards currently on the market given that it charges no annual fee during the first year, and only $35 per year thereafter.  It, like all secured cards bearing either the VISA or MasterCard logo, also reports to the major credit bureaus, which means it perfectly suits a graduate's primary need:  cost-effective credit building.
Best Credit Cards for College Graduates
College e-mail addresses don't expire immediately upon graduation, and neither do student credit card offers. That's a good thing for recent college graduates because student-oriented offers tend to be far more attractive than those geared toward non-students with the same limited credit standing.  Issuers want to lay the foundation for long-term working relationships with consumers who are likely to have higher income levels than the general population.
Nevertheless, "no annual fee" should be at the top college grads' list of credit card priorities, and if they can find a no annual fee student credit card with rewards or low interest rates, so much the better.  With that being said, the best credit cards for college graduates are as follows, and these consumers should apply for whichever best suits their spending and payment habits.
Discover Open Road Card for Students:  Offers 0% on new purchases for nine months, the longest such introductory term in the student credit card market, as well as 2% cash back on the first $250 you spend on gas and at restaurants each month and 1% cash back on everything else.
Citi Dividend Select MasterCard for College Students:  Provides 5% cash back on utilities and purchases made at supermarkets, gas stations, and restaurants for the first six months; 2% cash back on rotating spending categories; and 1% cash back on everything else.
Best Credit Cards for High School Graduates
Even with a co-cosigner or independent income, recent high school graduates will only be able to garner approval for certain types of cards.  But at this stage of one's financial life, cost-effective credit building is the primary goal, and the following card (along with the aforementioned Orchard Bank Secured Card) lends itself to that objective particularly well.
Capital One Cash Rewards for Newcomers: This unsecured option not only gives recent high school grads a line of credit should they need it in an emergency situation, but it also offers 2% cash back on travel and 1% cash back on everything else.
Ultimately, as I'm sure you'll hear during your commencement ceremonies, graduation is the beginning of a new chapter in your life.  If this new chapter marks the beginning of your credit career, make sure to approach it responsibly.  That means getting into the habit of always paying your bill on time and in full.  Oh, and don't just apply for all of the cards mentioned in this article en masse.  That signals desperation to the credit card companies and is bad for your burgeoning credit score.
Odysseas Papadimitriou is the founder of Card Hub, a website that helps consumers compare credit cards.