Best Credit Cards After Bankruptcy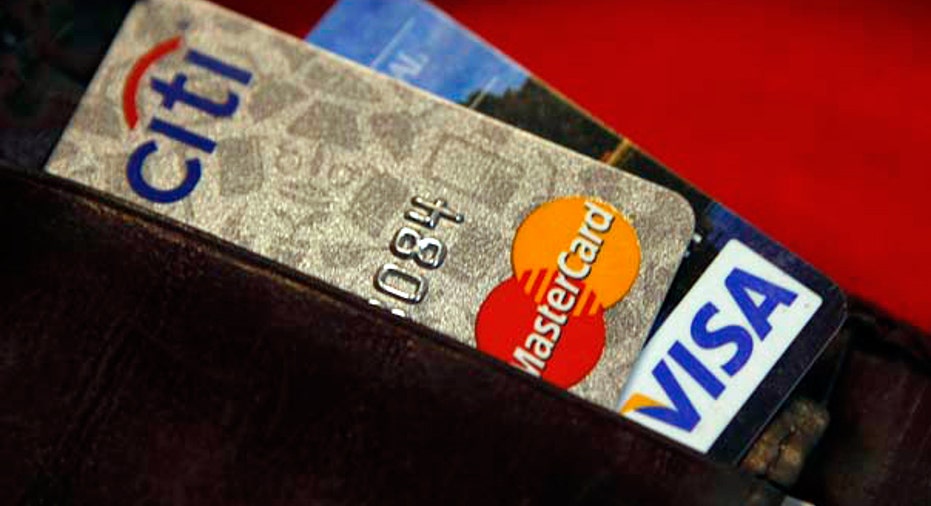 More than 1.4 million Americans claimed bankruptcy during the preceding year as of September 2011 (the latest statistics available), punctuating the frustration many Americans felt at the height of the economic crisis. Filing for bankruptcy protection under either Chapter 7 or Chapter 13 requires overcoming extreme emotions. We fear the social stigma of being classified "bankrupt," and we fear getting rejected for credit cards, checking accounts and other basic financial services.
Lenders understand that a bankruptcy rarely reflects your true relationship with money. A Texas A&M University research team found that more than 4 out of 5 bankruptcies resulted from "adverse events" outside the control of filers. According to studies published in The American Journal of Medicine, more than half our country's bankruptcies involved significant medical debt of over $5,000.
Getting back into debt shouldn't be your goal when applying for credit cards after bankruptcy. Texas A&M's study of "strategic filers" found that lenders can detect underlying cracks in the foundation of your personal finance, especially in the months after a bankruptcy discharge. Because you're barred from seeking bankruptcy protection too soon after a discharge, you're suddenly a much less risky proposition to lenders. Consider these accounts and tools as opportunities to rebuild your financial life:
Three credit cards to consider after bankruptcy
After 2008's credit crunch, many subprime lenders fled the market, leaving behind a handful of "fee harvester" companies and an even smaller group of banks willing to work with post-bankruptcy consumers. Based on ratings in CardRatings.com's credit card database and on customer reports from online forums, five products stand out as ideal building blocks for your new financial future:
Orchard Bank Visa & Orchard Bank MasterCard
Though frequent visitors in credit card forums may complain about this lender's relatively high annual fees and interest rates, Orchard Bank's approach to credit cards for bad credit makes their Visa and MasterCard accounts attractive after a bankruptcy discharge when you may be shunned outright by other banks. In most cases, you'll pay under $60 in annual fees for an unsecured credit card, with no application fees or additional service charges.
Wells Fargo emerged from the financial crisis as a dominant retail bank across the United States, taking over branches from failed lenders. With just a $300 minimum security deposit and a $25 annual fee, you can track your expenses and protect your checking account from unexpected overdrafts. The bank reviews its secured accounts periodically, meaning you could convert to an unsecured credit card and get your deposit back if you manage your account wisely.
BankAmericard Secured Credit Card
Like Wells Fargo, Bank of America has taken a retail-focused approach to personal service. When the bank relaunched its iconic BankAmericard brand, it reinstated a secured credit card option for customers with checking and savings accounts. Their annual fee is slightly higher than Wells Fargo's, with a similar APR and feature set.
Two post-bankruptcy debit card solutions
Preparing for bankruptcy can strain your relationship with financial institutions. If you kept your credit card and your checking account under the same roof, it's likely that your bank cut off access to check writing privileges and linked debit cards. It's even possible that a former bank listed you with credit bureaus and with ChexSystems as too much of a risk to hold a checking account.
Upside bears the flag for a new breed of reloadable prepaid card that aims to replace traditional checking accounts. Set up direct deposit from your employer, and you could reduce your monthly service fee to just 99 cents. Unlike most prepaid cards, UPside Visa includes a bill payment service that lets you send personal checks to anyone from your landlord to your electric company.
Green Dot has become a familiar brand to anyone who shops at drug stores or convenience stores. Replacing a traditional checking account with this reloadable debit card makes sense for many consumers who find bankers' hours inconvenient. In many communities, it's easier and less time consuming to pay around $5 for a Green Dot cash reload than to wait in line for a teller.
Even though most prepaid debit cards carry Visa or MasterCard logos, they don't offer the same purchase protection as credit cards. They also don't report purchasing patterns or income to credit bureaus, so they won't affect your credit score. However, learning to budget your purchases using a reloadable card can help you build new habits you can use in the future, helping you qualify for a rewards credit card with a bigger credit limit.
Disclaimer: This content is not provided or commissioned by any company mentioned in this article. Opinions expressed here are author's alone and have not been reviewed, approved or otherwise endorsed by any such company. This site may be compensated by companies mentioned in the article through advertising, affiliate programs or otherwise.
The original article can be found at CardRatings.com:Best credit cards after bankruptcy