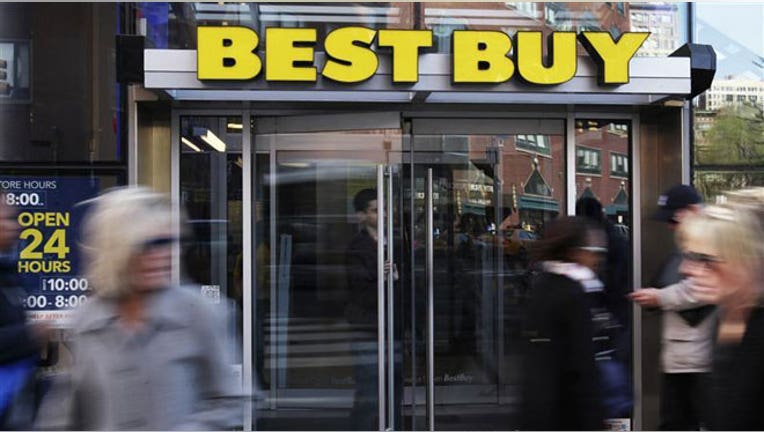 Best Buy (NYSE:BBY) reported virtually flat holiday sales on Friday and said strategies such as its online price-matching policy that led to robust online traffic helped offset weaker in-store sales.
Revenue for the nine weeks ended Jan. 5 was $12.8 billion, down 0.4% compared with $12.9 billion for the nine weeks ended Dec. 31.
However, Best Buy said revenue in its segment online channel grew by 10% to $1.1 billion, driven by stronger traffic.
"During the most important period in the retail calendar we were able to improve our domestic comparable store sales trends compared to the performance of the last several quarters and continue our strong traffic growth in our online business," said Best Buy CEO Hubert Joly.
Same-store sales, a key growth metric for retailers that measures sales at stores open longer than a year, fell 1.4%. Outside the U.S., same-store sales were down 6.4% on top of a 3.1% decline a year ago, driven by weaknesses in Canada and China. They were flat in the U.S. but Best Buy said they improved among the mobile phone, tablet, e-reader and appliance segments.
By region, sales lagged in its domestic market, slipping about 1.2% year-over-year to $9.9 billion, partially offset by a 2.2% increase in its international markets to $2.9 billion.
Shares of Best Buy climbed nearly 9% to $13.27 early on Friday.
The company's holiday sales strategies, which included matching competitive online prices from the consumer web sites of rivals like Amazon (NASDAQ:AMZN) and Target (NYSE:TGT), and allowing BestBuy.com shoppers to pick up items in-store on the same day, seemed to pay off.
The company has not said whether it plans to extend the price-matching policy throughout the year following Target's decision to do so earlier this week. Best Buy, however, did extended it through the end of this month.
Looking toward fiscal 2013, Best Buy said same-store sales, gross margin, earnings and inventory levels continue to be in line with earlier-provided expectations.