Best Buy's 3Q Disappoints, Shares Fall 13%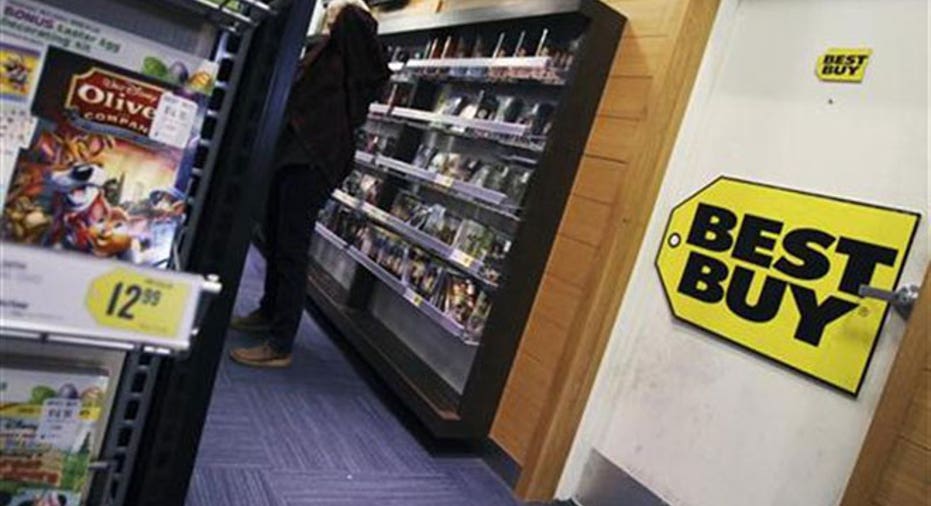 Best Buy (NYSE:BBY) once again posted a decline in quarterly same-store sales and fell short on profit and revenue expectations as demand continued to fall amid growing competition from online retailers like Amazon (NASDAQ:AMZN).
Same-store sales declined to 4.3% for the three-month period ended Nov. 3, marking the ninth decrease out of the last 10 quarters.
The Minneapolis-based retail chain reported net loss of $13 million, or 4 cents a share, compared with a year-earlier profit of $173 million, or 47 cents.
Excluding one-time restructuring charges, Best Buy said it earned 3 cents a share, far below average analyst estimates of 12 cents in a Thomson Reuters poll.
"In line with trends experienced over the last three years, Best Buy's third quarter financial performance was clearly unsatisfactory," the company's CEO Hubert Joly said in a statement. "The results we are reporting today only strengthen our sense of urgency and purpose."
The results highlight the ailing retailer's struggles as founder Richard Schulze continues to try and take the company private and re-hire a slate of former executives.
The former chairman who stepped down earlier this year amid a scandal involving ex-CEO Brian Dunn, offered to take over Best Buy for $8 billion, or about $24 and $26 a share. However, the company's stock has since fallen some 31%. On Tuesday, shares of Best Buy slipped nearly 14% to a multi-year low of $11.74.
The announcement comes days before the start to the holiday shopping season, the most critical time of the year for retailers. Best Buy last month said it would offer the same prices for gadgets like cameras and tablets as its biggest online rivals like Amazon and would offer free home delivery on merchandise that is sold out in-store at the time of purchase.
Third-quarter revenue fell 4.7% to $7.7 billion and widely missed the Street's view of $10.7 billion, a reflection of store closures and soft sales at its more established stores.
While sales of mobile phones, appliances, tablets and e-readers improved along with Best Buy's online business, the growth was more than offset by weaknesses in notebooks, gaming, digital imaging and televisions.
Best Buy lowered its fiscal 2014 free cash flow range to between $850 million and $1.05 billion, down from an earlier $1.25 billion to $1.5 billion.