Best Buy Ups Dividend, Unveils $5B Buyback Plan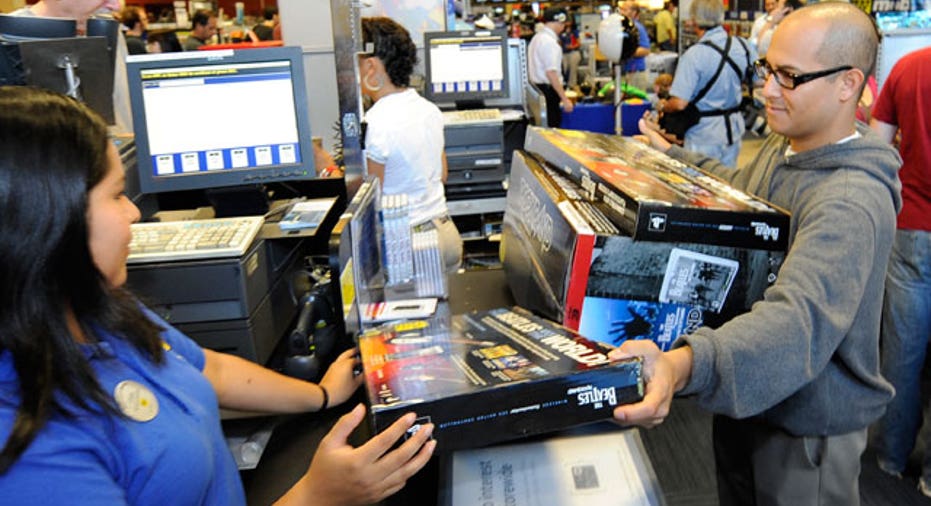 Best Buy (NYSE:BBY) announced plans on Tuesday to boost its dividend by 7% and buy back $5 billion of stock, sending shares of the worlds largest consumer electronics retailer rallying 4% higher.
The moves demonstrate confidence on behalf of the management of the Richfield, Minn.-based company, which last week revealed stronger-than-expected fiscal first-quarter results amid strong mobile sales growth.
Best Buy's business generates significant cash flow and we are committed to using that cash in a disciplined manner," CEO Brian Dunn said in a statement.
Best Buy, which is holding its annual shareholder meeting on Tuesday, raised its quarterly cash dividend by a penny to 16 cents a share. The new dividend will be payable on October 25 to shareholders of record as of October 4.
At the same time, Best Buy said its board has signed off on a new $5 billion share buyback program that will replace a previous $5.5 billion one that had just $800 million remaining.
We are very pleased to announce this new share repurchase program that underscores our commitment to enhancing returns for shareholders, said Dunn.
Shareholders cheered the moves, bidding Best Buys stock higher. Thanks to recent rallies, Best Buys stock was off just 8% on the year as of Mondays close.