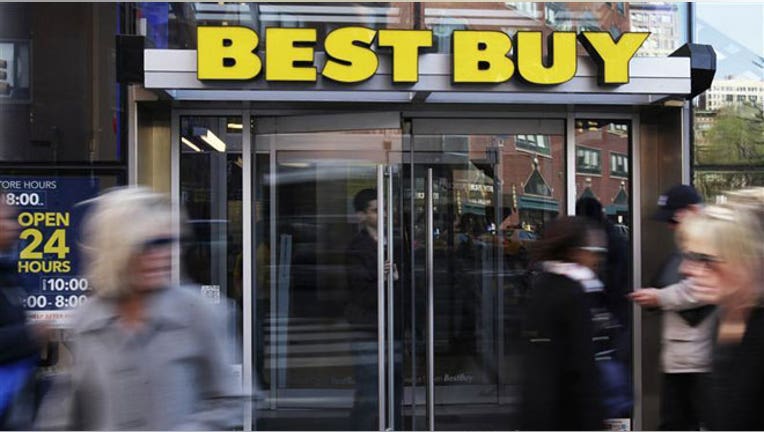 Blame it on Marissa Mayer. Just a week after the Yahoo CEO (NASDAQ:YHOO) made headlines for ending the company's telecommuting program, another struggling corporation is following suit.
Best Buy (NYSE:BBY) announced it is making changes to its flexible work program for the 4,000 employees who do not work in stores. The company says its employees will have to now coordinate with managers before creating their own flex-work schedules.
The Results Only Work Program launched in 2005, but is now history under the company's new CEO Hubert Joly. Joly, like Mayer, is in charge of turning around the retail store, which is struggling to compete in an industry that has shifted to the Web.
Kristin Rowe-Finkbeiner, executive director, CEO and co-founder of Moms Rising, a coalition of more than one million moms nationwide, says the move is disappointing for working parents. Just like Yahoo, she says Best Buy has taken a big step backwards.
"It's sad to see any company take that step in terms of workplace policies," Rowe Finkbeiner says, "especially when our nation needs innovation more than ever."
Tech entrepreneur Ari Zoldan, founder of Quantum Networks, Inc., says Yahoo has ignited a trend. Although it may seem like a step back to some, working in-office will become the new normal, Zoldan says.
"We are moving back towards a traditional work environment," he says. "There is a place for working remotely, depending on the corporation. But that face-to-face interaction and collaboration is proving to be a new trend."
And, Zoldan argues its better for business. People who have gotten used to working remotely are likely cursing Mayer for kicking this off, but Zoldan says companies can only benefit in the long run.
"Companies will start re-evaluating their policies, and looking for someone who can work in-house," he says. "But it will ruffle some feathers. Employees will have to start making serious decisions about where they want to work."
Considering the debate both companies have now been dragged into over the role of telecommuting policies in the modern workplace, Rowe-Finkbeiner says other companies may be reluctant to follow suit.
"I don't think it's a trend," she says. "Yahoo is modifying what they had said, and I think this national conversation will have other companies move forward with their own programs. Hopefully this will help advance more flexible work programs, and people will be more open-minded."