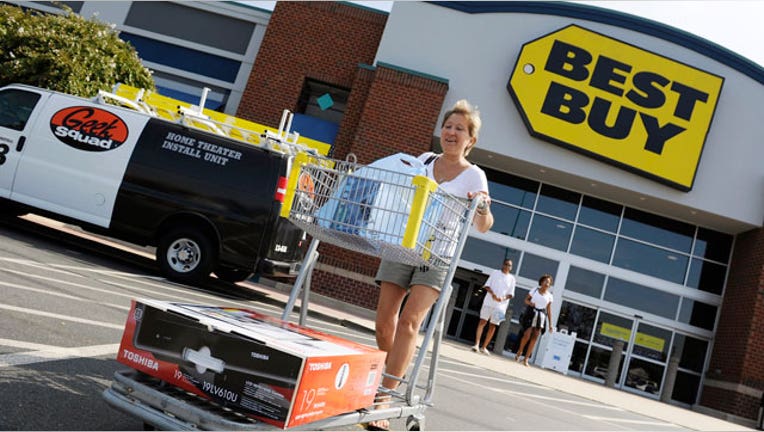 Best Buy's (NYSE:BBY) founder and long-time chairman, Richard Schulze, suddenly resigned on Thursday and said he would "explore all available options" for his 20.1% stake in the struggling consumer electronics giant.
Schulze, 71, had originally planned to step down at the company's annual shareholder meeting on June 21 and remain on board as a director through 2013. However, he dropped his chairman duties earlier-than-expected on Thursday and surprised investors by dismissing himself from the board.
Schulze attributed his decision to an "urgent need" for Best Buy to reinvigorate growth by reconnecting customers and reaching the next generation of consumers.
The announcement comes two weeks after the Richfield, Minn.-based company reported a 26% drop in first-quarter profit and narrowed sales at stores open longer than a year, which is a key growth metric for retailers.
It also comes a month after Schulze admitted he knew about ex-CEO Brian Dunn's alleged affair with a female subordinate and failed to pass that information along to officials.
"I continue to believe in Best Buy and its future -- and care deeply about its customers, employees and shareholders," he said.
Schulze, who served as Best Buy's chief executive and chairman for 36 years until 2002, at which time he relinquished his CEO duties but maintained his leadership on the board, said he informed the board Thursday morning of his decision to step down, effective immediately.
Best Buy's board named Hatim A. Tyabji as chairman, effective immediately. Tyabji is currently the chairman of the Audit Committee and has served as a director since 1998.
Shares of Best Buy tumbled 6% to $18.70 early Thursday on the news.