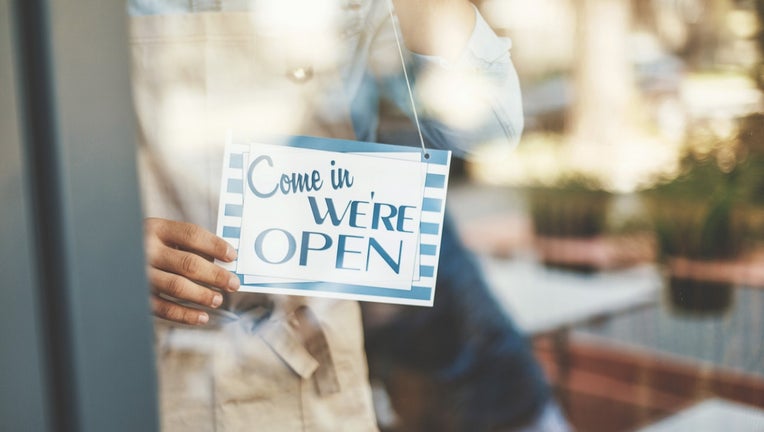 Ready to take the plunge and open up your own business? Researchers say that after nailing down the perfect business plan an entrepreneur's second move should be finding the perfect location.
And bigger isn't always better when choosing a city, notes WalletHub's list of 2018's best and worst small cites to launch a business. Often times,  a city with a smaller population can offer a business owner a greater chance of success with lower overhead costs, stronger relationships with customers and the "potential to become a big fish in a little pond."
Personal finance website WalletHub analyzed data of more than 1,200 small-sized cities using 18 metrics, from investor access to labor costs, to determine this year's best and worst small cities to grow a business.
Here are 2018's top 20 small cities in which to start a business:
1. Holland, Michigan
2. St. George, Utah
3. Aberdeen, South Dakota
4. Wilson, North Carolina
5. Cheyenn, Wyoming
6. Clearfield, Utah
7. Ogden, Utah
8. Bismarck, North Carolina
9. Bozeman, Montana
10. Fort Myers, Florida
11. Enid, Oklahoma
12. Bountiful, Utah
13. Salisbury, North Carolina
14. Springville, Utah
15. Sanford, North Carolina
16. Brighton, New York
17, Brighton, New York
18. LaGrange, Georgia
19. Midvale, Utah
20. Bowling Green, Kentucky
Here are 2018's 10 worst small cities in which to start a business: 
1.      Suisun City, California
2.      Eastvale, California
3.      Saratoga, California
4.      Belmont, California
5.      Crofton, California
6.      Norco, California
7.      Pacifica, California
8.      Westfield, New Jersey
9.      Potomac, Maryland
10.   Wilmette, Illinois