Flying can be both exciting and miserable—it all depends which airport you're flying in or out of.
A new survey conducted by The Points Guy of the 30 busiest airports in the country uncovers which airport is really the best—and the worst—when it comes to ideal travel hubs.
To determine the list, the travel website ranked each airport on timeliness, accessibility, amenities, "quality of life," and environmental friendliness.
Here are the results.
The Best 10 Airports
1)            PHX—Phoenix Sky Harbor Int'l Airport
2)            SLC—Salt Lake City  Int'l Airport
3)            PDX—Portland Int'l Airport
4)            SAN—San Diego Int'l Airport
5)            TPA—Tampa Int'l Airport
6)            CLT—Charlotte Douglas Int'l Airport
7)            PHL—Philadelphia Int'l Airport
8)            IAD—Washington Dulles Int'l Airport
9)            IAH—George Bush Intercontinental Airport
10)          DCA—Ronald Reagan Washington National Airport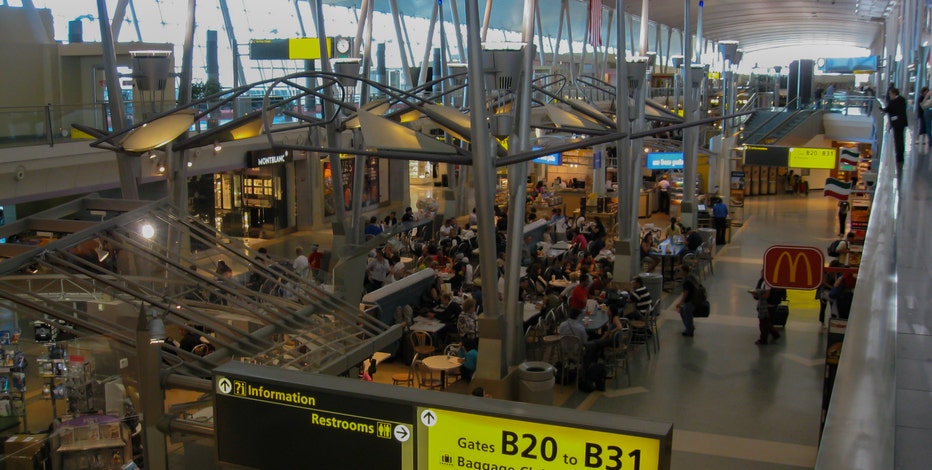 Inside the terminal of JFK airport, New York City.
 The Worst 10 Airports
1)            JFK—John F. Kennedy Int'l Airport
2)            LGA—Laguardia Airport
3)            EWR—Newark Liberty Int'l Airport
4)            LAX—Los Angeles Int'l Airport
5)            FLL—Fort Lauderdale-Hollywood Int'l Airport
6)            ORD—O'Hare Int'l Airport
7)            MCO—Orlando Int'l Airport
8)            DFW—Dallas/Fort Worth Int'l Airport
9)            SFO—San Francisco Int'l Airport
10)          SEA—Seattle-Tacoma Int'l Airport