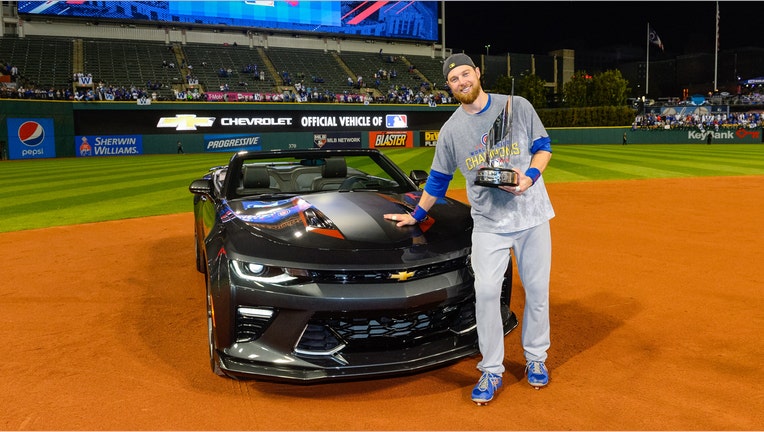 Ben Zobrist won more than a World Series trophy and MVP award on the night of Game 7: Chevrolet handed him the keys to a limited-edition Chevrolet Camaro convertible after his late-game heroics.
The free car comes with a price, though.
Chevrolet, which renewed its Major League Baseball sponsorship in May, has traditionally awarded the Most Valuable Player of the World Series with one of the brand's new vehicles. Last year, MVP Eric Hosmer of the Kansas City Royals had his choice of a Colorado diesel truck or a Camaro. He chose the pickup. As the Chicago Cubs celebrated in the clubhouse after winning the World Series, General Motors (NYSE:GM) executive presented Zobrist with a 50th anniversary edition of the 2017 Camaro SS.
The IRS will consider the Camaro a taxable prize. Taxes are calculated using Zobrist's federal income tax rate (the top rate is 39.6%) and the fair-market value of the car. The 2017 Camaro 2SS convertible has a starting price of $48,900 including freight charges, and the 50th anniversary package adds another $1,795 to the price tag. Based on the suggested retail value, federal taxes would total up to $20,075.
The Cubs signed Zobrist as a free agent before the 2016 season. Zobrist received a four-year, $56 million deal that reportedly paid him $10 million this year. The deal also included a $2 million signing bonus.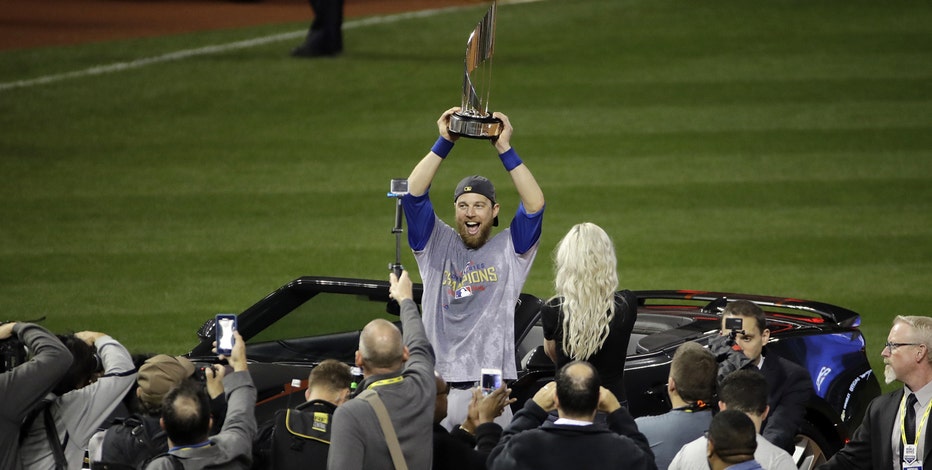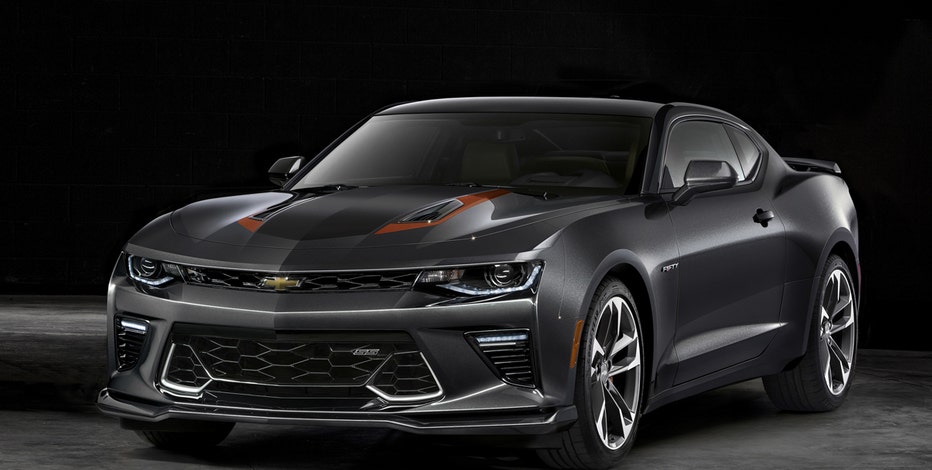 Zobrist earned the MVP after going 10-for-28 (.357) at the plate with two doubles, a triple and two RBI in the World Series. For the first time, MLB incorporated an online fan vote to decide the MVP.
The versatile switch hitter broke a 6-6 tie in the 10th inning of Game 7 when he slapped a double past the third baseman to score the go-ahead run. Miguel Montero followed with a run-scoring single to extend the Cubs' lead, 8-6. Chicago's bullpen managed to squash an Indians rally in the bottom of the inning, securing an 8-7 win and the team's first World Series championship since 1908.
Zobrist was thrilled with his new ride, making the World-Series win even sweeter. During an interview on MLB Network, Zobrist praised retiring Cubs catcher David Ross for his leadership on the team and his impact on Game 7.
"I should probably give the car to him," Zobrist said. "But I won't, though."
Actor and comedian Bill Murray, a noted Cubs fan, was also drawn to the Camaro. He was caught on FOX cameras honking the sports car's horn as it sat on the infield dirt.
The 50th anniversary edition of the Camaro features unique 20-inch wheels, a front splitter, orange stitching on a leather interior and other appearance upgrades. The top engine is a 455-horsepower V8 offered in the 2SS coupe. Chevrolet also offers 50th anniversary upgrades on Camaro 2LT and 2SS coupe and convertible models.
More from FOXBusiness.com