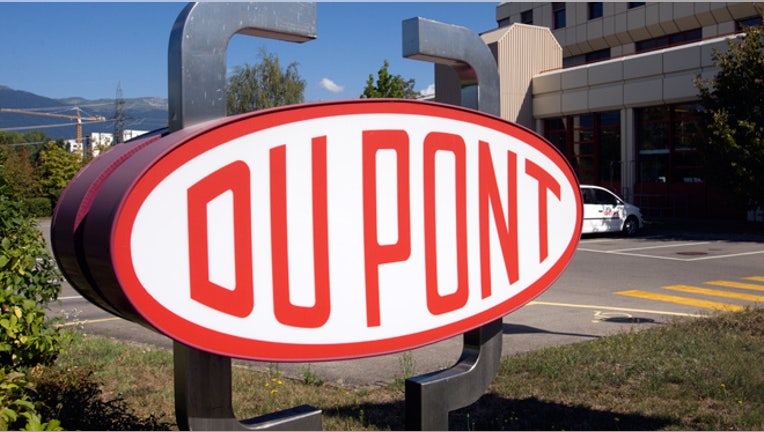 Mirroring the slow but gradual broader economic recovery, two bellwether industrial conglomerates – DuPont (NYSE:DD) and United Technologies (NYSE:UTX) reported improved earnings Tuesday despite lingering economic headwinds.
Shares of both companies fell Tuesday despite broader gains in U.S. stock markets.
DuPont said its second-quarter earnings rose 3.9%, though operating earnings fell amid reduced demand for its chemicals and agricultural products.
DuPont reported a profit of $1.07 billion, or $1.15 a share, up from $1.03 billion, or $1.11 a share, during the same period a year ago. Revenues fell 1.4% from $9.8 billion to $9.71 billion.
The company said operating earnings per share of $1.17 were down "moderately" from $1.28 per share last year, but in-line with the company's expectations announced last month.
Analysts had forecast per-share earnings of $1.17 and revenue of $9.79 billion.
DuPont's shares were down 24 cents at $65.31 in midday trading.
"While lower agriculture earnings impacted our results this quarter, we continue to see strong science-driven growth in this segment over the long term," DuPont Chief Executive Ellen Kullman said in a statement.
In June, the Wilmington, Del., company slashed its earnings guidance for the year, citing weaker-than-expected performance in its agriculture business in the second quarter. On Tuesday, the agricultural business reported sales $3.62 billion, about even with the year earlier period, and operational earnings of $836 million, an 11% decline from the year ago quarter.
The company reiterated its full-year outlook for operating earnings of $4.00 to $4.10 a share, and announced a 4% increase for its quarterly dividend to 47 cents a share.
United Technologies said its second-quarter earnings rose 7.7% on higher revenues in its aerospace systems and elevator businesses.
The company raised the lower end of its earnings guidance range for the year by 10 cents a share, citing strong results in the first half of the year. It now expects earnings of $6.75 to $6.85 a share.
"Our focus on growth opportunities and execution in our core markets resulted in another solid quarter," CEO Louis Chenevert said in a statement. "We saw a fourth consecutive quarter of organic sales growth, along with strong margin expansion."
United Technologies reported a profit of $1.68 billion, up from $1.56 billion a year earlier. Earnings from continuing operations were $1.84 a share, up from $1.70. Revenue rose 7.4% to $17.19 billion.
Analysts had forecast a per-share profit of $1.71 and revenue of $16.84 billion.
United Technologies last year said it was merging its Otis elevators segment with its Carrier air-conditioning business, which will become part of the company's building-products division in an effort to more easily tap into emerging markets such as China.
The company said Otis new equipment orders increased 3% over the year ago second quarter, led by 44% growth in North America. Equipment orders at UTC Climate, Controls & Security increased 2% organically. But large commercial engine spares orders were down 6% at Pratt & Whitney and commercial spares orders increased 28 percent at UTC Aerospace Systems.
The company reported cash flow from operations of $1.7 billion and capital expenditures of $406 million in the quarter. Share repurchases came to $335 million.
The company's shares were down $2.10, or 1.86%, at $110.88.