Being a World Series host doesn't bring as much cash as you think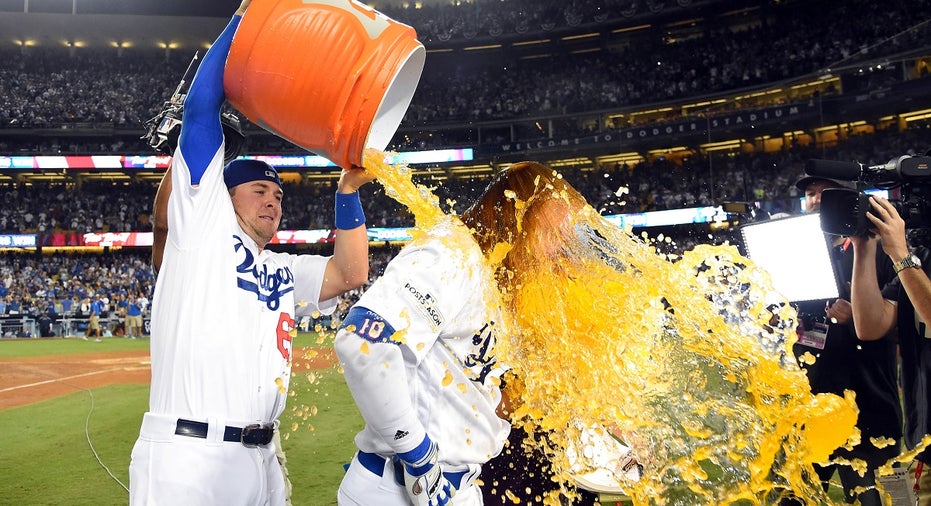 Baseball fans from across the country are expected to travel to Los Angeles for Game 1 of the World Series next week, where the Dodgers will face off with either the New York Yankees or the Houston Astros. And while the second host city is pending the winner of the The American League Championship Series, many economists are already calculating how much of a boost the games could bring — which might not be that much.
"When we look at the economic impact of something like the World Series, we tend to want to add up all the money being spent on merchandise, or going to bars and restaurants as net economic impact, but unless those dollars are being spent by people who came in from outside just for the World Series, the net impact is zero," Jeff Pinkerton, senior researcher at Mid-America Regional Council, tells FOX Business.
Lake Forest College economic professor Robert Baade, who is among the foremost experts on the economics of sports, estimated the impact on the Chicago Cubs during the 2016 World Series was 0.003% — essentially nothing.
Yet in 2015, New York City estimated that the Mets' entire postseason generated $81.2 million for New York's economy – that's at least $11.6 million per home game – after playing in the World Series against the Kansas City Royals. But to put that number in perspective, NYC's overall tourism for the year generated well over $61 billion.
"Whatever financial benefit that comes to cities hosting a World Series, it comes as a sudden windfall. You find out just days ahead of time that the local team is in the Fall Classic. There's not much time to plan, but you don't have the crazy costs that go into bidding for a Super Bowl or Final Four," Greg McBride, chief financial analyst for Bankrate.com, tells FOX Business.
In a study from 1972 to 2001, Baade looked at Major League Baseball's postseason effect on all host cities during World Series games, and estimated that impact per home game was around $6.8 million.
During the 2014 World Series, VisitKC.com said that every home playoff game brought around $5 million to Kansas City. In 2013, the St. Louis Convention & Visitors Commission and Regional Chamber said it got a $7.9 million boost per home game.
McBride says each city should expect an immediate surge in hotel prices "within vicinity of the stadium."
"But while an influx of visitors will bring some tourist dollars, it will come at the expense of traffic and parking headaches that may keep locals watching the series from home," he says.