Beer Brawl Over? DOJ Reaches Grupo Modelo Antitrust Deal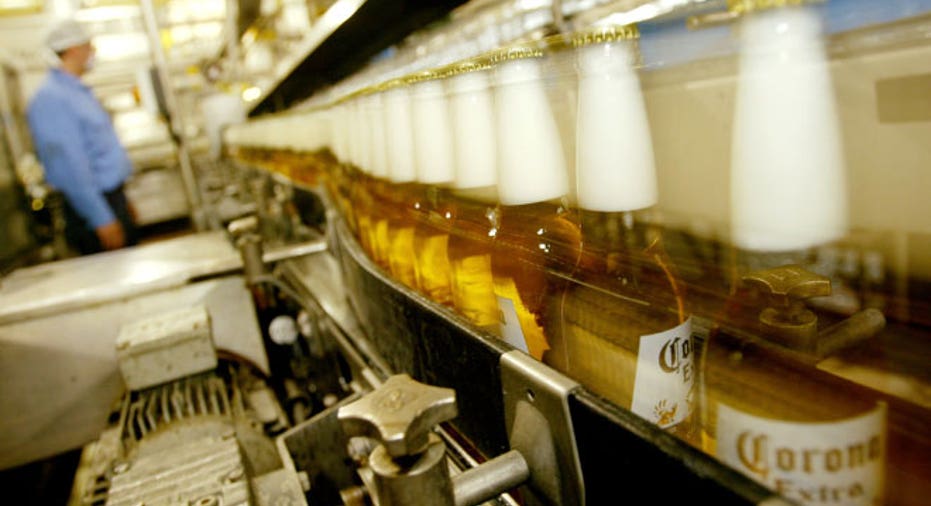 Shares of Constellation Brands (NYSE:STZ) rallied 2% to all-time highs Monday morning after the company revealed a preliminary deal with the U.S. that would resolve an antitrust suit over its $20.1 billion sale of its stake in Corona brewer Grupo Modelo to Anheuser-Busch InBev (NYSE:BUD).
The two companies had been in talks with the Department of Justice for several weeks, attempting to ease the government's concerns about how the transaction would impact competition given that AB InBev is already the world's largest brewer.
Constellation and AB InBev said they "reached an agreement in principle" with the DOJ on a proposed resolution to the antitrust suit that was launched earlier this year to block the transaction.
The companies said the new agreement is "substantially in line" with the divestiture deal announced on February 14, which calls for AB InBev to sell Modelo's Piedras Negras Mexican brewery to Constellation and grant it perpetual rights for Corona and other Modelo brands in the U.S. for $2.9 billion.
Wall Street cheered the news, driving shares of Victor, N.Y.-based Constellation to a new all-time high of $49.23. In recent trading Constellation was up 1.70% to $48.65,
1.96% higher to $48.78 Monday morning. Constellation has rallied almost 38% so far this year, making it the 11th strongest performer in the S&P 500 year-to-date and the No. 3 stock over the past 12 months.
Shares of AB InBev were also on the rise, jumping 1.79% to $99.35 Monday morning.
In light of the new deal with the DOJ, the companies and the U.S. requested another extension of the stay of the proceedings until April 23. The parties said they believe this will be their final request to extend the stay.
If the deal goes forward, AB InBev would pay $20.1 billion to buy the 50% stake in Grupo Modelo that it doesn't already own, completing the marriage of brands like Budweiser and Stellar Artois with Corona Extra and Modelo Especial.