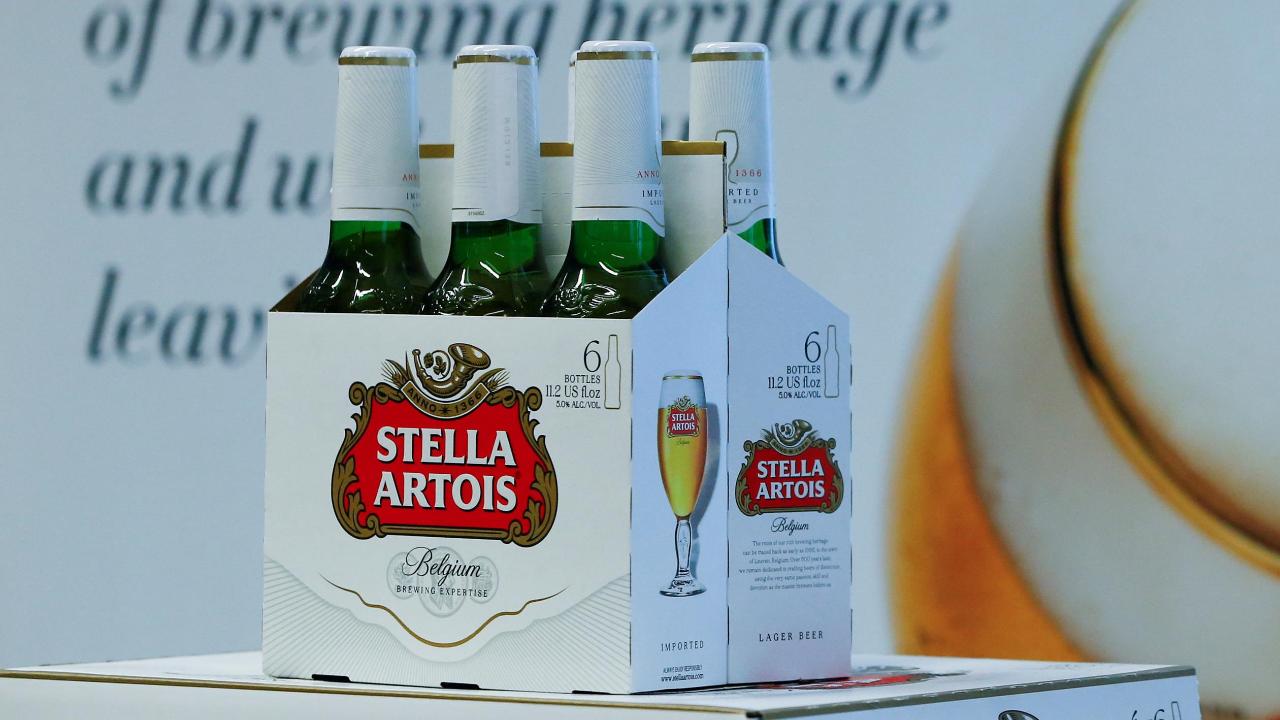 Stella Artois announced a voluntary recall of certain bottles of beer over concerns that pieces of the glass could break off and fall into the beverage.
The recall applies to select packages containing 11.2 ounce bottles of Stella Artois, including six-packs to 24-packs and "Best of Belgium" multi-packs in the U.S. and Canada. Stella Artois Légère 6-packs and 12-packs in the U.S. are also involved in the recall, the company said.
Stella said the potentially affected bottles were manufactured by a third party and that the facility produces a "fraction" of bottles for the beer brand, meaning the recall will impact less than 1% of Stella Artois glass bottles sold in North America annually and affected bottles will be "far less than this." Cans or draft or bottles of any other production codes are not affected by the recall.
"The safety of our consumers is our top priority. While the number of potentially affected glass bottles is very small, we are recalling these Stella Artois packages as a precautionary measure," Christina Choi, global brand vice president at Stella Artois, said in a statement. "Our team of technical experts has been working with our third-party glass bottle supplier to ensure this packaging flaw has been addressed."
The company has created a website that consumers can visit to find out more information about the recall and for instructions on how to find the production codes for the potentially affected product.
Any consumer who is in possession of a potentially affected Stella Artois bottle included in the recall is eligible for reimbursement.
Shares of AB InBev, the parent of both Stella and Budweiser, were flat during the morning trading session.