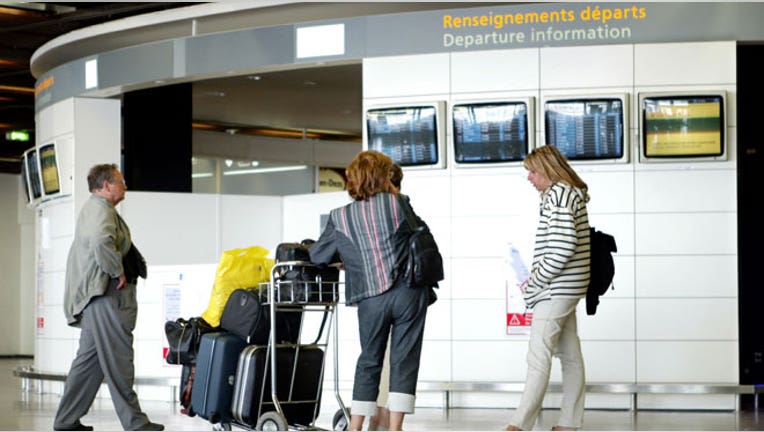 When it comes to traveling on a budget, loyalty pays off.
Travelers who show brand loyalty by repeatedly staying at the same hotel when traveling or racking up air miles or loyalty points using credit cards linked to hotel and airline programs can snag significant savings if they pay attention and know how to best take advantage of the situation.
In a competitive market where consumer spending is still tight, brands like Starwood, Hyatt, Marriott and the Ritz Carlton are battling it out offering discounts and other perks to snag a bigger market share. This competitiveness makes it a perfect time for travelers—whether business or less-frequent travelers—to shop hotel and credit offerings, claim experts, especially as hotels rely on new data and technology services to up the ante on delivering superior guest services.
Take David Neuman. As president of Lucini Italia he travels frequently, and has earned the status of Starwood Preferred Guest (SPG). His "platinum for life" status allows him to enjoy special concierge privileges: Before even stepping foot into any Starwood hotel the staff knows he wants a microwave to pop popcorn, a room with a view and an extra pillow.
Deloitte consultant and road warrior Alok Marwaha says diamond status in Hyatt's Gold Passport program guarantees him a breakfast in all Hyatt properties for up to four people for free. He says breakfast typically runs up to $45 per person in an upscale hotel, making the Hyatt offering a huge savings when he vacations with his family.
Brian Kelly, a travel industry expert, claims the average traveler is nickel-and-dimed while loyalty customers enjoy free Wi-Fi, seamless check-in and check-out, no blackouts and other perks. The benefits have evolved over time to become personal, he adds.
Hyatt, for example, offers frequently-forgotten items, communications cards and healthy-meal offerings, says Marwaha.
Marriott Rewards offer opportunities for elite members to receive special deals including tickets to special events, free nights, airline miles, rental cars and cruises, says Marriott Rewards' Laurie Goldstein.
Kelly gives kudos to the Ritz Carlton for realizing that wealthier travelers also want rewards program benefits. Ritz communications director Allison Sitch says a housekeeper may note that a guest tends to sleep on the left side of the bed and always turns down that side in lieu of the right, a more commonplace preference.
That being said, Kelly warns of being consumed by the "elite hamster wheel," and says it's essential to research hotel and credit offerings to see what's out there and learn the ins-and-outs of rewards programs.
Offerings like Starwood/Delta's recently-launched Crossover Rewards help the consumer because they provide perks for the entire travel experience, he claims.
An SPG elite member may fly to Tokyo for $6,000 and automatically earn 6,000 Starpoints as well as Delta miles, and receive the same reciprocal benefits like priority hotel check-in and free Internet and priority boarding and a free checked bag at the airport, explains Mark Vondrasek, senior vice president, distribution, loyalty & partnership marketing for Starwood.
Travelers don't have to choose either miles or points because they receive both which sends the message that one brand's "platinums" will be treated really well by another noncompeting brand, says Kelly.
Plus, both brands issue an American Express credit card. Kelly says aligning the right AMEX Premier Rewards card can give you a payback that's worth more than twice its annual fee.
And using cards like Hyatt's Chase card and the Marriott and Ritz Carlton rewards Visa is an extremely efficient way to get points that get you loyalty perks.
These make rewards opportunities available to all consumers not just those in business class, claims Kelly. And the best credit cards for rewards points allow you to rack up points two, three, or four times more quickly than less generous competing brands.
Tips for travel-bound consumers
Know the value. There is huge value in loyalty programs. "Points are like cash and if you're ignoring them or not using them, you are literally throwing cash in the trash can," says Kelly.
Maximize efficiencies. Research to understand program offerings and how to redeem benefits, says Marwaha. Determine how to generate enough points to book the highest-tier room at competitive brands.
Ask for what you want. Raise a brand's bar through requests, not by commiserating about mistakes, says Neuman. "You won't get the sun and the moon if you don't ask for it."
Diversify rewards points like your investments. Don't bank everything on one brand. What if you want to go to the Olympics in Rio and your preferred hotel brand doesn't have a presence there, says Kelly.
Beware of misinformation. Branded airline phone reps and websites individually show only a fraction of availability. Visit several to get a realistic picture and read the fine print of everything before signing.
Do the math. Hotels.com, Expedia, and Travelocity bundle packages and save you money. Also they can sometimes intervene if you run into a snag at the airport. But booking through them won't earn you loyalty points and no loyalty benefits.
Eliminate high credit-card debt. Do not get a rewards card until you wipe your debt slate clean, says Kelly. Then be disciplined and budget.
Leverage your credit score. Wise utilization gets you a perfect credit score. But what is 10 points less- than-perfect if you get amazing leverage to bank points that will let you travel with incredible perks at savings of thousands of dollars, says Kelly. "Stay-at-home moms and college kids with impeccable credit travel the world in business class."