Beauty Convention Finds: Top Three Beauty Trends for 2011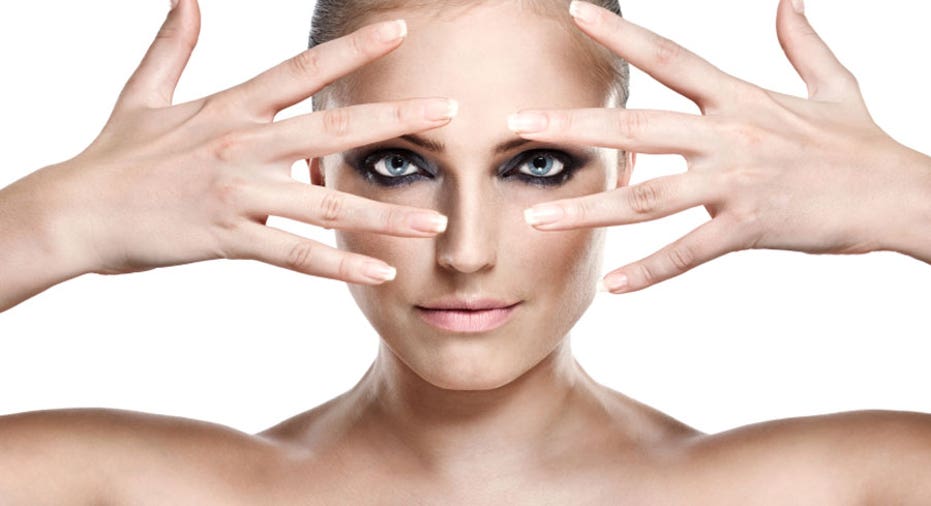 From sunscreen and foundation to eyeliner and lipgloss, the beauty space has always offered something for everyone.
But with so many products on the market, how do you know what's most popular—and more importantly, what works? We scoured this year's International Beauty and Spa Convention in New York City and checked in with experts to find the top three beauty product trends for 2011.
1) Peptides
"You won't find an anti-aging line without peptides today," says Steve Peck, president of cosmetic company Hydro Peptide.
A peptide is a fragment of a protein already found in your skin that communicates with collagen and stimulates it to plump by thickening your collagen layer. The firmness is a gradual process and dose dependent—you have to use it twice a day for four to six weeks before you notice a difference.
"The beauty industry has barely scratched the surface of what peptides can do, said Zanoli Van Daalen, marketing manager at cosmetic company Dermalogica. "Right now, everyone in the industry is hyping up what they can do as far as anti-aging goes, but you can also use them to combat irritation."
Dermalogica makes several products that contain peptides along with other key ingredients, and Van Daalen stressed a complex enhanced with vitamins is necessary to activate the peptides.
"People are looking for peptides to be a miracle cure, but it's not going to fix everything for everyone," she says. "Peptides are only going to work when there are other ingredients added in that enhance what they can do. When you have a complex that offers vitamins for the skin, the results will be even better."
What We Found at the Show:
Dermalogica's Ultracalming Serum Concentrate $26.50
Obagi ElastiLash $60
Kinerase ProTherapy C8 Peptide Extreme $118
HydroPeptide Anti-Wrinkle Cellular Transformation Serum $130
2.) Paraben-free
"We chose to go paraben-free because they can [contain] carcinogens at super-high levels," says Rochelle Jacobs-Silpe, co-creator of the June Jacobs Spa Collection. "Nothing has been proven, but there is a negative connotation associated with them. People read about them in magazines, and everyone says they are bad."
Jacobs-Silpe said that parabens—which are a group of compounds used as preservatives to keep a product from spoiling—are still being used in many beauty products because it is complicated to create a product without them.
Dr. Joel Schlessinger, an Omaha-based dermatologist and founder of LovelySkin.com, says he adopted new paraben-free products to cater to patients' allergies and fears.
"In today's world, we have many patients who will break out when exposed to even the most basic skincare regimen," said Schlessinger. "Many of these individuals are actually paraben allergic or sensitive and can be helped by a simple, paraben-free product."
Natalie Griffith, a spokesperson for all-natural skincare line Glo Therapeutics says paraben-free products have gained popularity because they allow consumers' skin to breathe better.
"Products without parabens don't clog the skin," says Griffith.
What We Found at the Show:
La Roche-Posay Physiological Micellar Solution $20
Elta UV Clear SPF 46 $26.50
GloTherapeutics Oil Free Moisture $39.00
Colorescience Pro Sunforgettable Primer SPF 30 $50
3.) Eyelash Augmentation  
The eyelash market has dominated the beauty industry recently because eyelash growth and augmentation products are really the only new product in the beauty industry in ages, according to Penny Kahan, director of business development at RapidLash.
"There have been advancements with most all products, but this is the first truly new thing in years," she says.  "It's not a fad. Women realize they look better with longer lashes, there is less maintenance involved, and it actually helps save money in the long run because you end up using less mascara and eye makeup overall."
In the past, females seeking lush lashes have turned to lengthening mascaras and false eyelashes, said  Jan Marini, creator of Marini Lash and President and CEO of cosmetics company Jan Marini. But now, products including peptides and other protein-based compounds along with certain growth hormones can actually thicken and grow eyelashes longer than ever, according to Marini.
"Emerging technologies that actually trigger eyelash growth have become one of the fastest growing trends," Marini said. "These products enable the consumer to achieve dramatic, natural lash enhancement without artificial attachments and, often, without the addition of mascara."
What We Found at the Show:
RapidLash $50
Obagi ELASTILash Eyelash Solution $59.50
Jan Marini Marini Lash $120
RevitaLash Eyelash Conditioner $135