Be Smart With Your Credit Card this Valentine's Day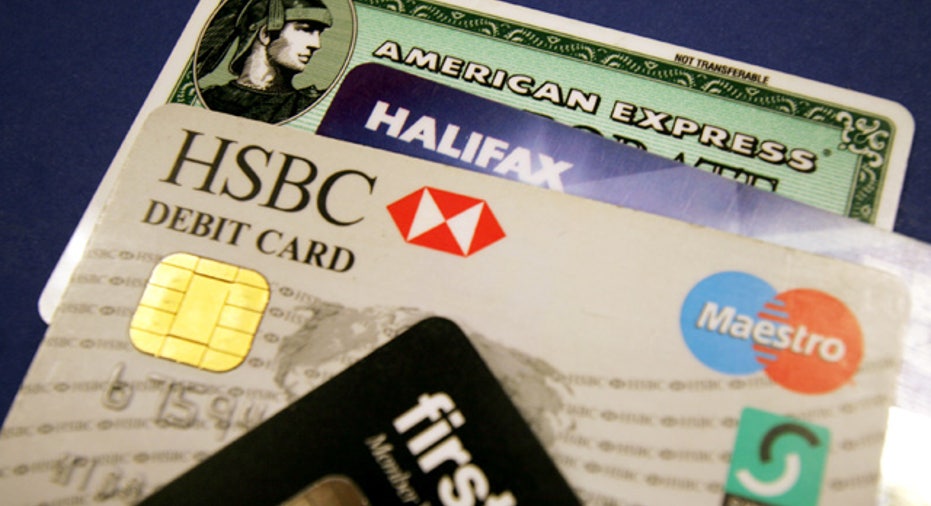 Do you have the vision of sweeping your partner off his or her feet with an elaborate Valentine's Day plan?
One CardRatings.com reader had an opulent scheme for asking the love of his life to marry him. "We would travel by train throughout Italy, where I would wait for a perfect Italian sunset to drop to one knee, look at her deep in her eyes, and blurt out those famous four words."
The catch? He didn't have enough money for his grand plan. But how he got around this problem shows just how creatively you can use credit cards responsibly to reap big rewards.
0% APR Credit Card: A love story
The right credit card offer proved to be the ticket to "happily ever after."
He figured out what the Italian trip would cost, from the ring and plane tickets to Europe to Eurail passes, accommodations and meals.
He used credit card comparison tools on CardRatings.com to look at many card offers. The clear standout was a Capital One credit card offering 0% interest for 12 months and double air miles for every purchase. "I applied then and there from a link on the CardRatings.com site and I was approved almost instantly."
He and his beloved went to Italy. The Capital One credit card paid for everything from coffee at the SFO airport to wine, gelato and pizza in Italy.
Find the right credit card match
Money can't buy you love. But your credit card can help you finance a Valentine's Day to remember. From diamond rings to international travel, a credit card can be an ally in winning over your love.
The key is to look for a credit card offering the reward or benefit that you're seeking. The best credit card for whisking your partner to a private retreat will be different from the best credit card for treating his senses to an exquisite meal--or letting a diamond tell her it's forever.
Credit cards for large purchases
•Balance transfer credit card. A 0% balance transfer card allows you to transfer debt from an existing card to a new card with an interest-free grace period. This strategy buys you some time post-Valentine's Day to regroup and pay off your balance without accruing interest.
•Interest-free credit card. If you foresee high expenses in your immediate future, it might make sense to open a new credit card with an initial 0% interest period. Look for the longest interest-free period available, from six months to a year.
•High credit limit. Shop around for a credit limit that will meet your romantic and everyday needs in the upcoming months.
•Extended warranties. If you plan to show your love with a flat-screen TV or kitchen appliance, look into extended warranty offers to protect your purchase.
Credit cards for rewards benefits
•Rewards points. Many credit card companies partner with retailers and service providers to offer rewards based on the amount you spend. Rewards points can be redeemed for gift certificates or merchandise at various retailers. Make sure the retailers are ones you'd shop with anyway. For instance, if you're gifting your loved one flowers every month for the year, see if florist purchases can earn you extra rewards.
•Exclusive deals. Some credit cards offer discounts and access to exclusive goods or services, like tickets to a sold-out concert.
•Concierge service. A credit card concierge can handle even the trickiest of Valentine's Day logistics, such as sending flowers to your partner in another city under a tight timeline.
Credit cards for travel benefits
•Airline miles. If travel is on your Valentine's agenda, you can use your credit card to buy your airfare. Airline credit cards accrue travel miles with every dollar you spend.
•Car rental insurance or roadside service. Romantic road trippers can plan for a smooth ride (and save some money) by choosing a card with insurance and roadside service.
Smart money seduction
If you're planning to be your own credit card cupid, be sure you are fanning the flames of passion without fanning the flames of credit card debt. Ultimately you still need to determine the amount you can responsibly put on your card.
If you can count on earning enough tomorrow to pay off your balance, your credit card can give you the means today while giving you rewards. Critically, our Italy-bound reader thought about his repayment potential. "I knew I had a few future sources of income," he says, so his travel could be financed responsibly. But if your personal finances are less certain, follow your heart to a meaningful Valentine's Day, but without the same price tag.
Fortunately, there was a happy ending for our CardRatings.com reader: She said yes. "My now wife and I were able to finance not only our amazing engagement trip, but also almost our entire wedding on the card. With some responsible budgeting and a little help from the gifts at the wedding we are now debt-free." And the epilogue: All the miles the happy couple earned will soon add up to a second honeymoon.