Battle of the Sexes: How Men and Women View Money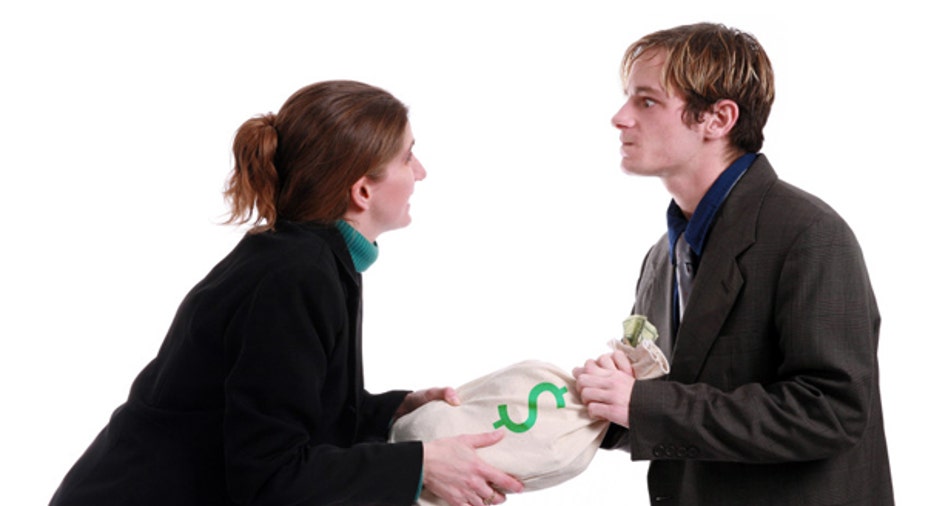 The old adage, "men are from Mars and women are from Venus," may especially hold true when it comes to their views on finances. The way men and women manage, view and process the information they receive about money, seem to be in two different universes, according to two personal finance experts.
Ramit Sethi, author of I Will Teach You to be Rich recently conducted a survey called "13 Stunning Differences in How Men and Women Think About Money," that surveyed 1,167 of his blog readers on their attitudes toward finance.
Sethi was surprised to find that some stereotypical beliefs regarding how genders view and handle money were proven true, like men being more confident and aggressive about their personal financial situations.
"People might not be comfortable with that," he says. "However many stereotypes are also not true."
Sethi's survey found that 58% of men feel more confidence toward their money and finances, compared to 44% of women. Females also feel more anxiety toward finances (33%) than men (18%).  This may account for why 28% of the male respondents reported to always negotiating their salary, compared to only 19% of women respondents. Men also believe that the pay of women compared to men is equal, at a rate of 47% to 18% of women. More than 80% of women said they feel the pay is less.
Men also spend more of their money on technology and electronics at a rate of 54% to 23%. Female respondents spent more on travel--43% compared to 33% of men.
Amanda Steinberg, founder and CEO of DailyWorth.com, a personal finance blog aimed at women, said that while financial education may be the same for both sexes, women think about money differently than their male counterparts, and are also interested in different areas of finance.
When it comes to personal finance topics that appeal to the genders, Sethi's survey found men are more interested in investing (83%) and entrepreneurship (54%), while women prefer the topics of savings (79%) and frugality (67%).
"Women started to enter the workforce in major numbers only about 30 years ago," Steinberg said. "So their desire to understand and practically mange money has been delayed since then."
A recent retirement survey from ING Direct and DailyWorth found that 78% of women say they lack financial savvy or are still learning about retirement planning. Additionally, 1 in 3 married women admit they give power to their spouse or significant other for their retirement planning.
A big misconception when it comes to women's attitudes of finances is that women just don't care about money, Steinberg said.
"There is a huge social inversion, where women have more control and have more money than they have had before," she said. "They realize they have to care about money and that it's important for their overall, lifelong piece of mind."
The ING survey found that nearly half of all women (49%) wish they knew more about the basics of investing: picking the right funds or stocks, and portfolio and risk management. Additionally, 37% of women blamed lack of time, complicated "Wall Street" jargon and trouble with everyday expenses that prevented them from being savvy investors.  The survey was conducted via telephone with 1,000 adults 18 and older.
Both experts believe attitudes and preferred mediums should be taken into consideration when teaching teens, adults and even kids about money.
"It's a good example of why my audience is mostly men. Most experts are afraid to speak in a gendered way about money, and are often attacked for being gendered," Sethi said. "We need to take into consideration their gender."