Baseball Fans Say Goodbye to Ticket Stubs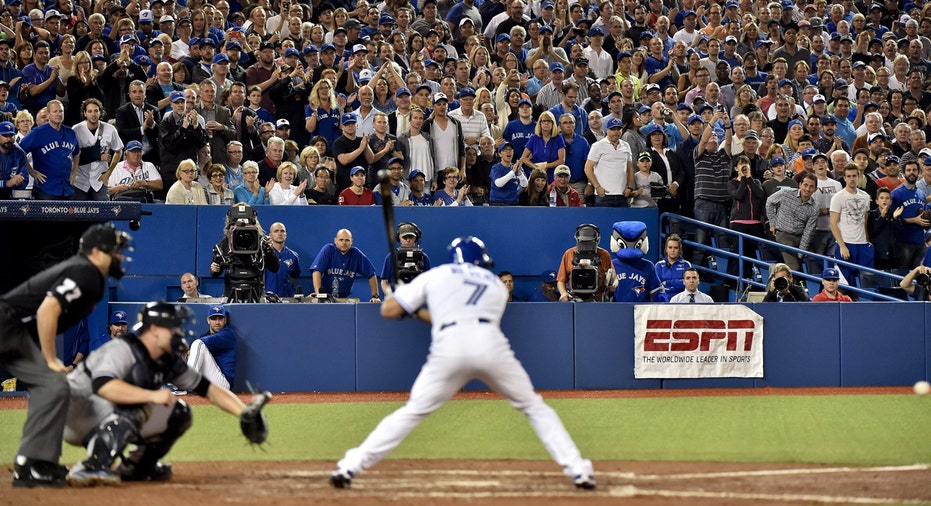 Major League Baseball has gained a reputation for staying ahead of the game in technology. As the postseason begins, many fans will walk through the stadium turnstiles with nothing but a smartphone.
Attendance across all 30 teams ended the regular season at 73.76 million, up slightly over 2014 and good for the seventh-best mark in the league's history. A growing number of those fans have shunned traditional tickets for the digital kind.
MLB partner StubHub, where fans can buy and sell tickets on the secondary market, says over 90% of its baseball transactions are labeled Instant Download, meaning buyers can obtain digital copies of their tickets right after completing the purchase.
Cameron Papp, a spokesperson for StubHub, said digital ticketing is especially convenient for a sport like baseball. Over the course of a 162-game schedule, fans often buy tickets just hours in advance.
Mobile devices are the next proving ground for the industry. MLB first launched mobile ticketing in 2007, before Apple's (NASDAQ:AAPL) iPhone and other modern smartphones took off. This season, 20 teams participated in a unified platform designed for fans at the stadium. With the MLB.com Ballpark app, fans can access mobile tickets, buy seat upgrades and view concession maps, among other features.
StubHub—a division of eBay (NASDAQ:EBAY)—works with 23 MLB teams to provide mobile tickets.
Postseason Sales Up
According to Papp, demand for postseason tickets on StubHub is trending higher compared to the 2014 season. He attributed the increase to some of the large markets involved in this year's playoffs, including both New York teams.
The most popular team on StubHub so far is the Toronto Blue Jays, who will make their first postseason appearance in 22 years. The New York Mets are running in second, and the top-selling game is Game 3 of the National League Division Series between the Mets and Los Angeles Dodgers.
Tickets to see the New York Yankees are cheaper than usual. That may continue if the Yankees get past the Houston Astros in Tuesday's American League Wild Card Game. Papp said demand for tickets in New York could be split because the Yankees and Mets are both playing October baseball.
As for fans watching the games at home, this year marks the postseason debut of Statcast, a player-tracking technology developed by MLB Advanced Media. MLBAM is also a launch partner for Twitter's (NYSE:TWTR) Moments, which was announced on Tuesday. Moments curates the latest news on the social media site.
Tech in the Dugout
Baseball is bringing technology into the dugout as well. During a trial phase that began near the end of the regular season, teams were given the option of using Apple (NASDAQ:AAPL) iPads in lieu of large binders and notebooks that house player scouting reports.
MLB rules still prevent teams from bringing wireless-connected devices into the dugout. Pre-approved content must be downloaded onto the iPads before each game, and they are wiped clean after the final out.
Tablets could prove to be a useful tool for players and coaches in an age of advanced statistics, and the league will likely evaluate plans to make them a permanent feature next season.
"The feedback we've received so far has been really positive. We're intrigued by the possibilities," MLB spokesman Mike Teevan said.
MLB officials might consider additional changes to instant replay during the offseason, too. MLB Chief Baseball Officer Joe Torre, the Hall of Fame manager, and his department communicate with clubs regarding instant replay challenges, which were instituted in their current form for the 2014 season.