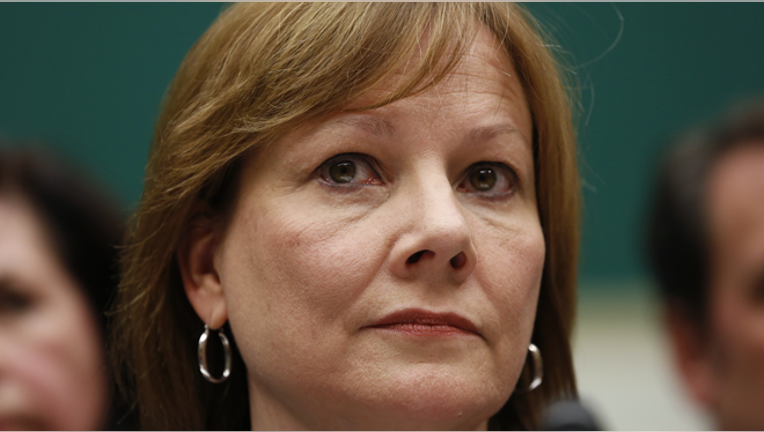 General Motors (NYSE:GM) chief executive Mary Barra told lawmakers that the automaker never puts repair costs ahead of safety, calling revelations that a company employee scrapped an ignition-switch investigation in 2004 "disturbing."
Barra, who testified in front of a House panel on Tuesday, also announced that GM hired Kenneth Feinberg as a consultant to help the automaker evaluate options in its response to families of accident victims.
Feinberg led the compensation fund for survivors of 9-11 victims and oversaw executive compensation at companies that received TARP money.
"My mandate from the company is to consider the options for dealing with issues surrounding the ignition switch matter, and to do so in an independent, balanced and objective manner based upon my prior experience," Feinberg said in a statement.
When asked if GM will accept liabilities from before bankruptcy, Barra said the nation's largest automaker recognizes that it has "legal obligations as well as moral obligations."
Barra's testimony comes days after House investigators released a memo that shed more light on a long delay in recalling about 2.6 million vehicles with faulty ignition switches. The defective parts can cause vehicles to stall, cutting off power to air bags and other safety features.
In November 2004, GM engineers began looking into how a 2005 Chevrolet Cobalt's key could be knocked out of the "on" position. Based on the memo, the Cobalt project engineering manager closed the investigation four months later, saying possible solutions would take too much time cost too much.
Barra stressed that GM doesn't attempt to balance cost with safety. "If there's a safety issue, we take action," she said.
Lawmakers also pressed Barra to explain why GM approved an ignition-switch design that  didn't meet the company's specifications.
There's a difference between not meeting specifications and a defective part, she said, using steel as an example of a material that may meet durability and safety requirements despite being outside of specifications.
According to Barra, if GM approves a part that doesn't meet exact specifications, the process needs to be well-documented.
Because GM did the recall, it means the faulty ignition switches didn't meet performance standards and shouldn't have received approval, she added.
Barra also affirmed that GM should have assigned a new part number to improved ignition switches in 2006. Last week, the Detroit-based company expanded its recall to include cars that may have received defective replacement parts.
"It's not the way we design and engineer vehicles for our customers," Barra said of the ignition-switch problems.
David Friedman, the acting administrator of the National Highway Traffic Safety Administration, was also scheduled to testify in front of Congress on Tuesday.
The House investigation targeted NHTSA for twice failing to open a formal investigation into ignition-switch problems.
GM shares closed Tuesday down eight cents at $34.34.