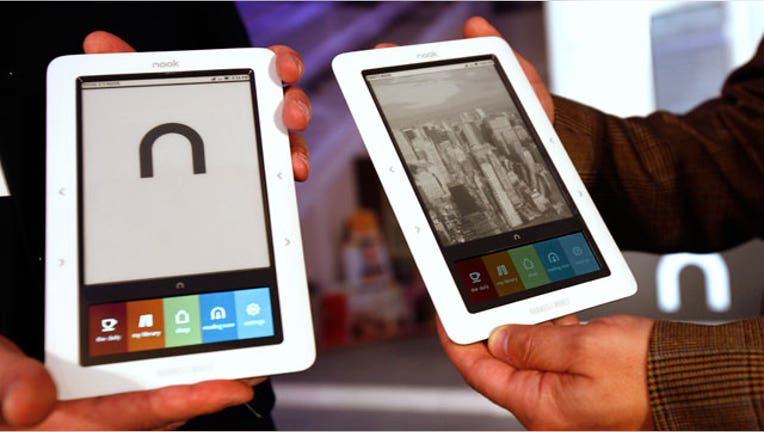 Barnes & Noble's fifth-generation "e-reading device" will reportedly launch this coming spring.
Mentioned in passing within a New York Times profile of the struggling bookseller, it is unclear if the device in question will be a new media tablet or a standard eReader. With Barnes & Noble's current-generation color tablet having just been announced this past November, however, a refresh of the company's E Ink-equipped Nook Touch in the spring seems more likely.
See more tech stories on the FOX Business Technology homepage.
Barnes & Noble first unveiled the Nook Touch — then referred to as the "all-new Nook" — at a press conference in New York last spring. The device has since been upgraded with an improved display and a battery that lasts up to two months on a single charge, but the design of the eBook reader remained unchanged.
The lightweight ergonomic case and soft-touch rubber feel on the Nook Touch make it our preference over Amazon's E Ink eReader, so we hope the company's fifth-generation model doesn't stray far from the current design.
This content was originally published on BGR.com
More news from BGR: