Barnes & Noble to Buy Microsoft's Stake in Nook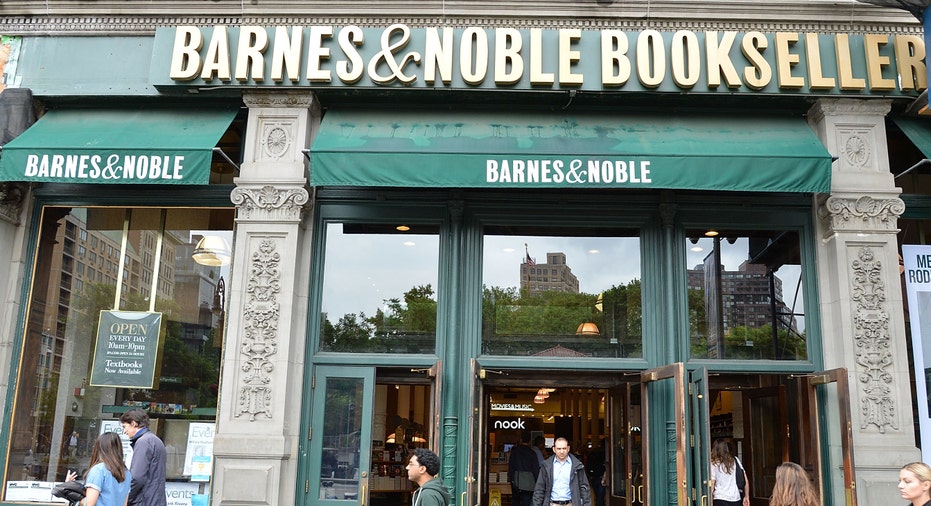 Barnes & Noble Inc <BKS.N> struck a deal to buy Microsoft Corp's <MSFT.O> stake in its Nook business for about $123 million, clearing the way for the bookseller to spin off the loss-making division that houses its e-readers and college bookstores.
Barnes & Noble shares fell 13 percent in early trading after the company also reported a much weaker-than-expected quarterly profit, primarily due to lower sales in its Nook business.
The company said in June it would spin off its Nook business to focus on its book stores.
The business accounted for about 3.8 percent of total sales in the second quarter ended Nov. 1.
Barnes & Noble said it now expected to complete the separation of its Nook business in August 2015. It had earlier expected to complete it by March.
Microsoft had a stake of about 17 percent in Nook through preferred shares as of Sept. 9, according to a regulatory filing.
Barnes & Noble said it would buy Microsoft's stake in Nook for $62.4 million in cash and about 2.7 million in shares. The share portion of the deal roughly works out to $61 million based on Barnes & Noble's Wednesday close of $22.24.
Total revenue fell 2.6 percent to $1.69 billion in the second quarter. Retail sales fell 3.6 percent.
Net income fell to $12.3 million, or 12 cents per share, from $13.2 million, or 15 cents per share, a year earlier.
Analysts on average expected a profit of 31 cents per share, on revenue of $1.69 billion, according to Thomson Reuters I/B/E/S.
Barnes & Noble shares were down 12.9 percent at $19.37 shortly after the opening. Up to Wednesday's close, the stock had risen nearly 49 percent this year.
(Reporting By Ramkumar Iyer and Yashaswini Swamynathan in Bengaluru; Editing by Don Sebastian)