Barnes & Noble Offers Free E-Reader With Nook Tablet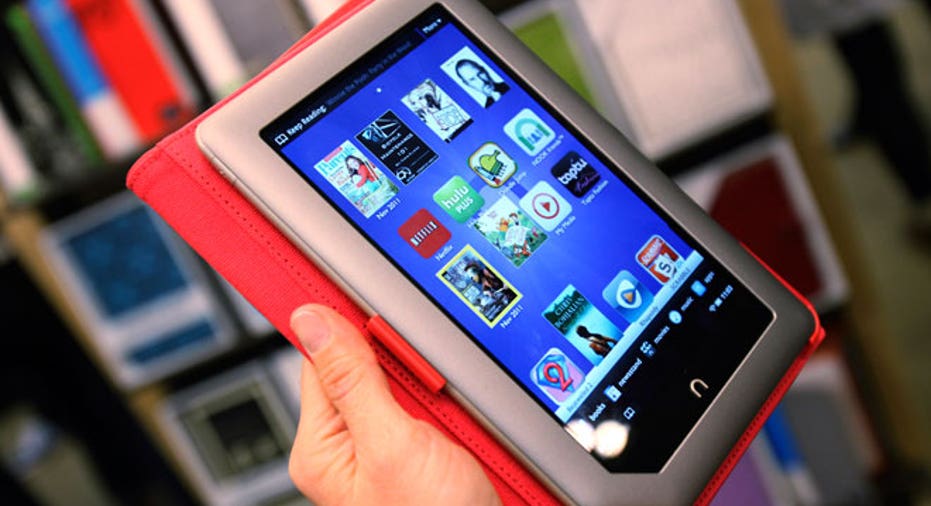 Barnes & Noble (NYSE:BKS) will begin offering on Sunday a free Nook Simple Touch e-reader with each purchase of a Nook HD+ tablet, the bookseller said Friday.
The one-week offer for a free Nook e-reader, normally priced at $79, will be available at Barnes & Noble stores, the company's retailer partners and online.
In addition to generating interest in the $269 Nook tablet, Barnes & Noble's promotion could also boost sales of digital content, which rose 13% last quarter.
According to research firm IHS iSuppli, overall e-book reader shipments are projected to total just 7.1 million units worldwide by 2016. That would reflect a decline of two-thirds from volume recorded in 2011.
"We have a highly acclaimed line of NOOK products and from time to time offer promotional opportunities that are well received by our customers," Barnes & Noble spokesperson Mary Ellen Keating said when asked about the decision to offer a free e-reader. "This is an incredible deal—probably the deepest value we've ever offered since launching our award-winning line of products."
Barnes & Noble also offered a one-time deal last year, when it gave away its e-reader, priced at $99 at the time, to customers who bought a one-year Nook subscription to The New York Times for $19.99 a month.
Barnes & Noble shares were down 27 cents, or 1.6%, at Friday's close.