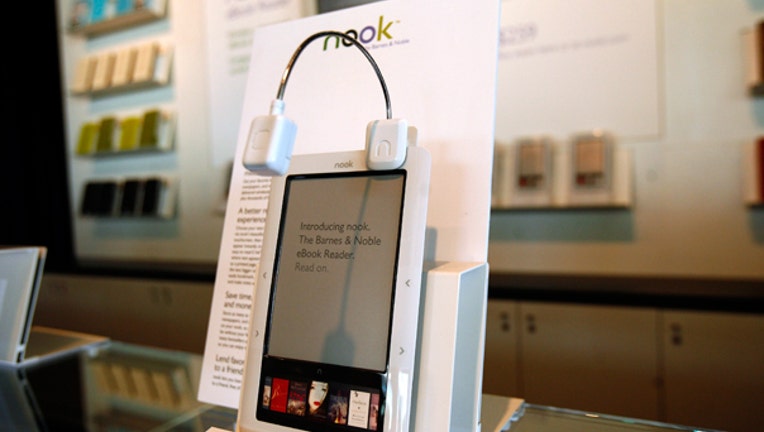 Barnes & Noble (NYSE:BKS) said Friday it expects to miss its own projections for fiscal 2013 because of worse-than-expected Nook performance during the holidays.
The New York-based bookseller, which has been facing growing competition from rival Amazon's (NASDAQ:AMZN) Kindle, blamed the bleak outlook on preliminary sales results to date for the e-reader in the holiday period and broader sales trends..
However, Barnes & Noble also disclosed on Friday an investment of $89.5 million in cash in its majority-owned Nook Media e-reader subsidiary from Pearson (NYSE:PSO).
The deal grants Pearson preferred membership interest representing a 5% equity stake in Nook.
Following the close of the transaction, which is valued at close to $1.8 billion, Barnes & Noble would own about 78.2% of the Nook Media subsidiary and Microsoft (NASDAQ:MSFT), which also holds preferred membership interests, would own about 16.8%.
The deal grants London-based Pearson the ability to purchase another 5% of Nook Media under certain conditions. Nook and Pearson, an international media and education company, have also entered into a commercial agreement where Nook will distribute Pearson content.
Shares of Barnes & Noble initially shot up more than 10% on the investment news but have retreated slightly as investors digest the outlook. Shares were up about 4.5% to $15.00 in recent trade.