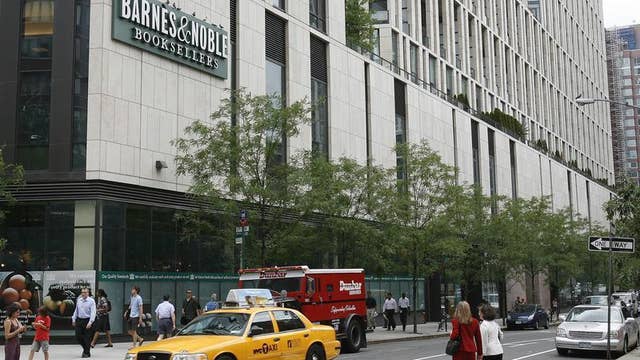 Shares of Barnes & Noble (NYSE:BKS) plunged 13% on Tuesday after the bookseller revealed a worse-than-feared first-quarter loss and chairman Leonard Riggio said he was suspending his bid for the retail business.
Just six months after first expressing interest in the division, Riggio advised the company's board this week that he was pulling the plug on his bid to buy BN.com and the company's 700 retail stores.
The deal would have separated the traditional book business from its digital Nook arm at a time when big-box retailers continue to struggle to keep pace with fast-growing online retailers like Amazon (NASDAQ:AMZN), which makes the highly popular Kindle e-reader.
"I believe it is in the company's best interests to focus on the business at hand," Riggio said. "Right now our priority should be to serve the more than 10 million customers who own NOOK devices, to concentrate on building our retail business, and to accelerate the sale of NOOK products in our stores, and in the marketplace."
The announcement comes as New York-based Barnes & Noble reported a widened quarterly net loss of $87 million, or $1.56 a share, compared with a year-earlier loss $39.8 million, or 76 cents.
Excluding a one-time 70-cent charge related to the deferment of tax assets, the retailer said it lost 86 cents, three cents below average analyst estimates in a Thomson Reuters poll.
Shares of Barnes & Noble, which competed with now bankrupt Borders, fell 12.5% to $14.61 in early trade to a six-month low.
Revenue for the three months ended July 27 slumped 8.5% to $1.3 billion from $1.45 billion a year ago, virtually in-line with the Street's view of $1.3 billion.
Sales in the retail business were down 10% to $1 billion compared with $1.12 billion a year ago due in large part to a 9.1% decline in sales at its well established retail stores.
Nook sales fell a disappointing 20.2% to $153 million from $192 million last year as device and accessories sales declined by 23.1%. Content was down 15.8%, though the year-earlier period saw the widely successful "Hunger Games" and "Fifty Shares of Grey" trilogies.
"Our top priority in our operating strategy is to increase all categories of our content revenue," Barnes & Noble CEO Michael Huseby said in a statement. "We are working on innovative ways to sell content to our existing customers and are exploring new markets we can serve successfully."
Barnes & Noble reaffirmed its previously-issued fiscal 2013 guidance where it expects retail same-store sales to decline in the high-single digits.
It will continue to design and develop the next-generation NOOK devices and says it will have "at least one new" NOOK device ready to be released in time for the holiday season.