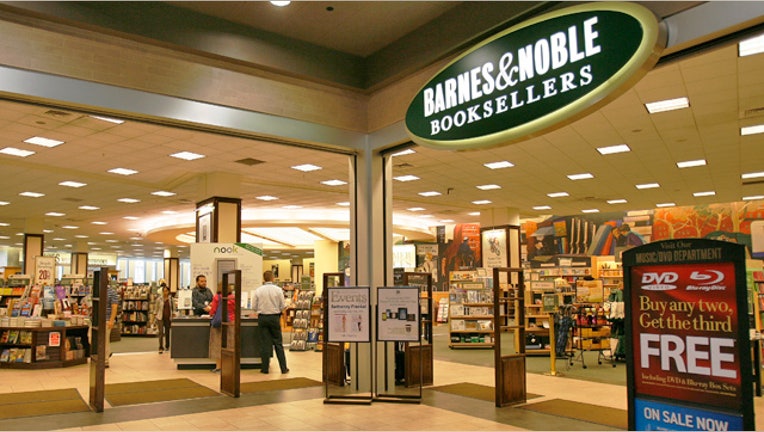 Barnes & Noble (NYSE:BKS) Chairman Leonard Riggio revealed plans Monday to buy the bookseller's retail assets, including its 700 stores and website, in a move that would separate the traditional book business from its digital Nook arm.
The announcement, which comes as big-box retailers struggle to keep pace with fast-growing online retailers that have fewer overhead costs, sent shares of Barnes & Noble up more than 9% early Monday to $14.74.
Riggio said in a regulatory filing he plans to submit a proposal that falls in-line with the company's pre-announced effort to evaluate strategic options for its investment in Nook Media, which makes the Nook e-reader.
No price was disclosed, but Riggio said it would be negotiated with the board and the committee overseeing the deal. Barnes & Noble said it has formed a committee of independent directors to look over his proposal.
After founding Barnes & Noble some 40 years ago and pioneering the big bookstore layout, Riggio remains its largest shareholder with a close to 30% stake. A bid for the bookseller would come as it struggles to improve sales amid high operational costs and growing demand for digital books.
At the same time, its Nook business continues to stumble amid strong competition from tablets and rival devices like Amazon's (NASDAQ:AMZN) Kindle. During the key holiday shopping period, Nook sales slumped a disappointing 12.6%, while bookstore sales fell 11%.
In a sign of the intensifying competitive landscape, rival Borders was forced into bankruptcy in 2011, after which it promptly liquidated and shut down a large chunk of its retail stores.
If a deal were to go through, Riggio would need to secure financing and garner approval from the board and shareholders. In securities filings, he said he would likely provide the cash for the deal himself and make arrangements for the debt financing. He has given no timetable.
Barnes & Noble is expected to report fiscal third-quarter earnings on Thursday. Evercore Partners (NYSE:EVR) is serving as the company's financial adviser for the potential Riggio deal.