Barnes & Noble Branching Into New Categories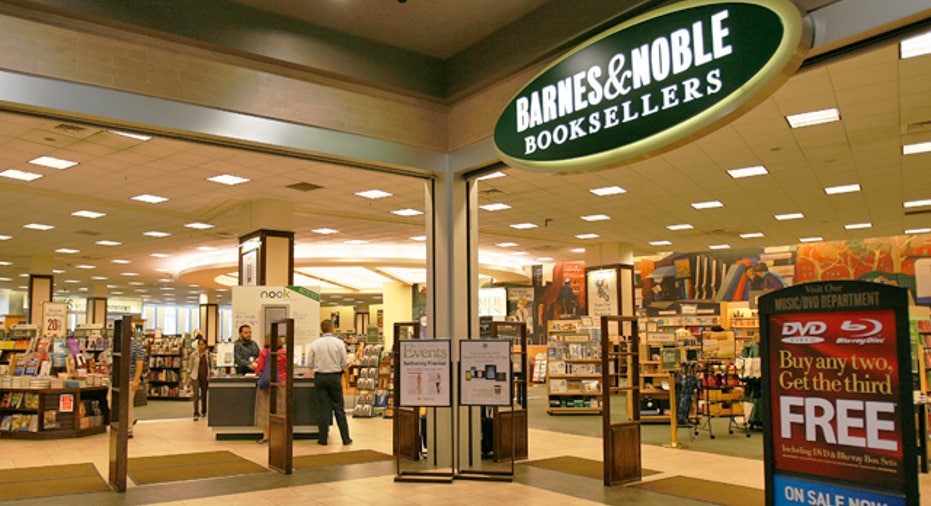 Barnes & Noble Inc (NYSE:BKS) is adding new categories including home products and consumer electronics to its online marketplace, the latest move by the retailer to rely less on book sales and compete with e-commerce rivals such as Amazon.com Inc and eBay Inc.
Barnes & Noble, the largest U.S. bookstore chain, has largely focused on books for its marketplace. Members will now also be able to buy and sell items such as rugs, cooking utensils, games and items for babies on its website from some 20 third-party sellers, the company said Thursday.
The retailer has struggled with declining book sales for years, but sales on its bn.com website -- aided by its Nook e-reader and digital books -- have soared.
``It's an incremental traffic driver and helps with branding,'' Morningstar analyst Peter Wahlstrom said, adding that he did not expect these new marketplace categories to be a big new source of revenue.
Barnes & Noble's marketplace allows third-party sellers to use the bn.com website and platform to sell their products to bn.com members, and the bookseller takes a commission of either 15 percent or 8 percent, depending on the item.
Morningstar's Wahlstrom said Barnes & Noble was right to work with a limited number of retailers for the new categories to maintain the marketplace's image with shoppers.
Barnes & Noble is going up against large rivals. EBay's online marketplace leads the pack, and BGC Partners analyst Colin Gillis said in a note on Thursday that he expects eBay to advertise its revamped U.S. marketplace during the holiday season. Amazon also operates an enormous retail emporium.
Sales on its bn.com rose 36.9 percent to $198 million in its most recent quarter and now makes up 14 percent of overall sales.
Barnes & Noble shares fell 30 cents, or 2.7 percent, to $10.53 in morning trading.