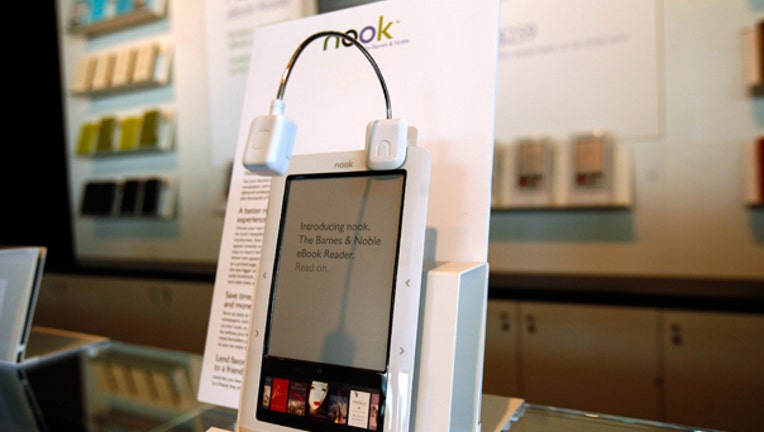 Barnes & Noble, the largest U.S. bookstore chain, reported a decline in sales for the fifth consecutive quarter, hurt by store closures, lower online sales and weak demand for its Nook tablets.
Stiff competition from online retailers such as Amazon.com has hurt sales at Barnes & Noble's bookstores for years and gutted demand for its Nook e-readers.
Sales at the company's retail division fell 1.7% to $939 million for the first quarter ended Aug. 1.
Sales at its Nook business, which includes digital content, devices and accessories, fell 22% to $54 million.
Barnes & Noble's retail core comparable store sales, which exclude Nook, rose 1.0%. Total comparable retail store sales rose 1.1%.
Net loss attributable to the company widened to $34.9 million, or 68 cents per share, in the first quarter from $28.4 million, or 56 cents per share, a year earlier.
(Reporting by Ramkumar Iyer in Bengaluru; Editing by Don Sebastian and Robin Paxton)