Banks to Turn Over Living Wills by Next Summer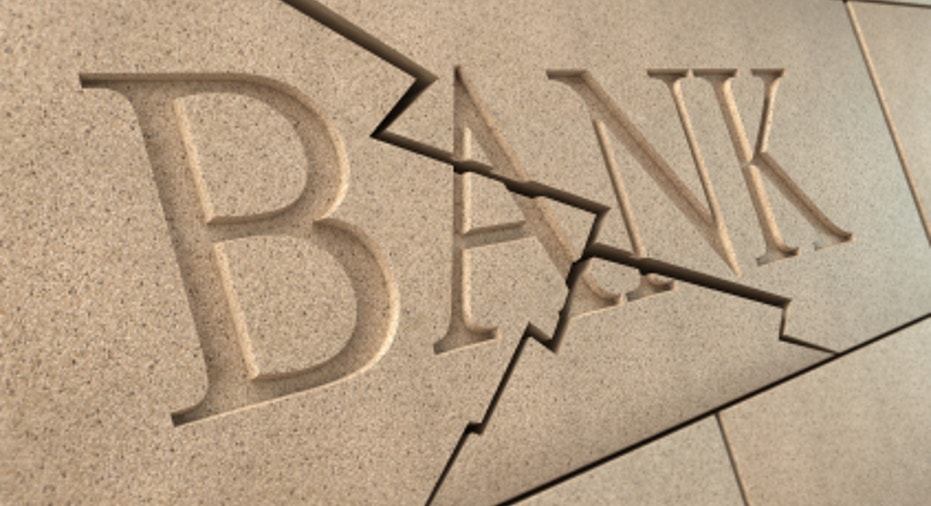 The largest banks and financial firms will submit blueprints for their dismantling in the event of failure to U.S. regulators by the middle of next year, with later deadlines for smaller institutions.
Federal Deposit Insurance Corp board members voted 3-0 Tuesday to finalize the living will rule required by the 2010 Dodd-Frank financial oversight law.
Bank holding companies and other large financial firms with more than $250 billion in non-bank assets will have to file initial plans by July 1, 2012.
Firms with between $100 billion and $250 billion in non-bank assets will have until July 1, 2013, to file plans. All other companies covered by the rule will have until Dec. 31, 2013.
An initial proposal released in April would have required all plans to be filed at the same time.
Banking groups had complained about this timeline and asked that it be staggered for smaller institutions.
The plans will be updated annually.
``The real and hard work, I think, is just beginning to start,'' said Thomas Curry, a member of the FDIC board who has been nominated by President Barack Obama to head the Office of the Comptroller of the Currency.
The rule applies to banks with more than $50 billion in assets and to other large financial companies whose sudden failure could roil financial markets.
This group includes giant institutions such as Bank of America <BAC.N>, Goldman Sachs <GS.N> and JPMorgan Chase <JPM.N>, but would also apply to somewhat smaller competitors such as US Bancorp and PNC Financial.
The rule will cover more than 120 banks, of which about 90 have their headquarters in other countries, FDIC staff said.
NON-BANKS STILL WEIGHED
Regulators have yet to decide which non-bank institutions, such as insurance companies, should also be subject to this rule and more intense oversight by the Federal Reserve.
The intent of the living wills is to avoid the chaos in financial markets that followed Lehman Brothers' collapse in September of 2008, at the height of the financial crisis.
Regulators have said there will be some back and forth with banks as they write their plans and regulators attempt to get a better handle on their operations.
The law does allow regulators to force institutions to simplify their operations, such as by creating more subsidiaries, if they cannot produce a plan showing how they can be smoothly liquidated.
The rule requires the living wills to be written based on a failing institution going through the bankruptcy process.
The law, however, gives the government power to seize and break up large, failing firms through a new ``resolution'' process if regulators decide this would be less harmful to markets.
Regulators are writing their own plans for how a bank should be liquidated in this event, but the wills will serve as a guide to this process, FDIC staff said.
FOREIGN BANKS
Foreign banks with U.S. operations will have more time to file plans than originally proposed.
FDIC staff said most of these banks will not have to submit their plans until the Dec. 31, 2013, deadline because their ranking under the rule will be based on their total U.S. non-bank assets, not their total non-bank assets.
Banks, such as Wells Fargo, have also raised concerns about keeping living wills confidential.
FDIC staff said some of the plans would be made public but any information currently protected from release by law will be protected under the rule.
Among the issues related to confidentiality is whether publicly traded companies will have to disclose to investors such things as the rejection of a living will by regulators, according to banking lawyers.
FDIC staff said what has to be disclosed in these instances is a matter of securities law and outside the scope of the rule.