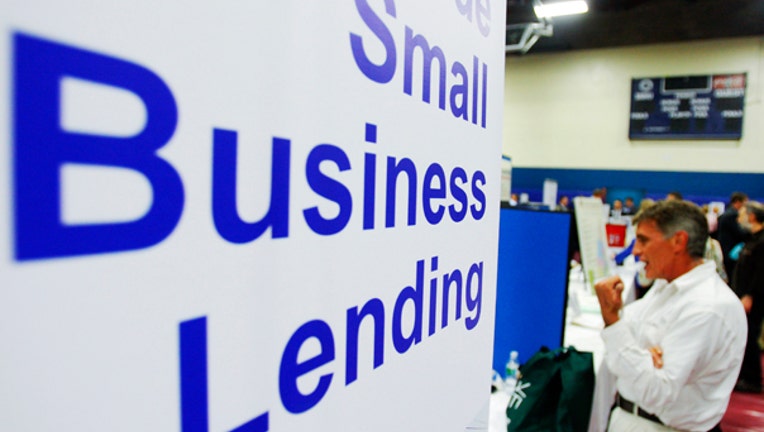 The Small Business Administration just announced the start of the SBA Veteran Pledge Initiative, aimed at increasing lending to veteran-owned businesses by 5% a year for the next five years.
Twenty big banks and 100 regional and community banks across the U.S. are on board as "SBA National Lending Partners" for the effort.  The program seeks to help 2,000 veterans secure startup or expansion loans totaling $475 million over the next five years.
Unfortunately, veterans often face challenges in raising capital.  Buoyed by the support of the SBA's top 20 lending partners and about 100 regional and community lending partners across the country, the agency expects a 5% increase in SBA lending to veterans.
The initiative complements SBA's existing VetLoan Advantage program that offers financing discounts and training to veterans who own businesses or are interested in starting one.
"Our service men and women have made incalculable contributions and sacrifices for our country, and supporting them as they pursue their dreams to start or grow their own business is one of SBA's highest priorities," said SBA Administrator Karen Mills. "Through this partnership with national and regional and community lending partners, we stand ready to serve veteran entrepreneurs with loan guarantees, entrepreneurial training, and critical tools to help them start businesses, drive the local economy and create jobs for themselves and their communities."
An estimated 9% of small businesses are veteran-owned, and these 2.45 million companies employ more than 5 million individuals. Interestingly, veterans are more likely than those with no active-duty military experience to be self-employed.
The SBA boasts 15 Veterans Business Outreach Centers nationwide and has partnerships with 1,000 Small Business Development Centers and 12,000 SCORE ("Counselors to America's Small Businesses") volunteers. The SBA reports that it helps more than 200,000 veterans, service-disabled veterans and reservists.
Biz2Credit has helped numerous former service men and women secure financing through programs such as The Patriot Express Pilot Loan Initiative.  In order to be eligible to receive a Patriot Express Loan (maximum dollar amount: $500,000), a company must be majority owned and controlled by veterans and/or members of the military community.  A Patriot Express term loan can be used for the same purposes as the popular SBA 7(a) loans: start-up, expansion, equipment purchases, working capital and inventory or business-occupied real estate purchases.
Those who are eligible include active-duty service members, National Guard members and reservists, current spouses and the widowed spouses of military personnel killed in combat.
Rohit Arora is co-founder and CEO of Biz2Credit, an online credit marketplace that connects small- and medium-sized businesses with a network of 1,100+ lenders, service providers, and complementary business tools.  Having arranged $800 million in funding, Biz2Credit is a leading resource for loans, lines of credit, working capital and more.  Follow Rohit on Twitter @Biz2Credit and on Facebook. http://www.facebook.com/businessloan.