Bankruptcy Looming for A&P?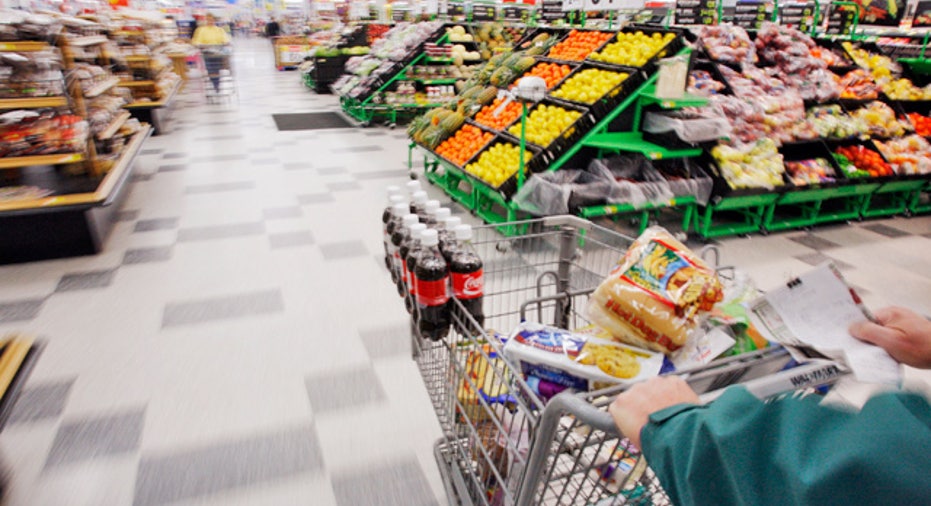 Greater Atlantic & Pacific Tea (NYSE:GAP), the grocer better known as A&P, is reportedly considering filing for bankruptcy protection in an effort to restructure its mounting debt.
According to Bloomberg News, A&P, which was founded in 1859, may file to reorganize under court protection as soon as this weekend.
The grocer, which also operates SuperFresh, Food Emporium and Pathmark Stores, hired law firm Kirkland & Ellis to represent it in talks with creditors and in a potential Chapter 11 proceeding, the news agency reported.
Montvale, N.J,-based A&P did not immediately respond to a request for comment.
Shares of A&P were hammered by the report, plummeting 53.36% to a 52-week low of $1.29 Friday morning. The stock traded as high as $13 in January and hit nearly $35 in 2006.
A&P has been hurt by rising competition from discount behemoths Target (NYE:TGT) and Wal-Mart (NYSE:WMT), posting three-straight annual losses. The company, which acquired Pathmark in 2007 for $678 million, had net debt of $1.5 billion as of the end of September.
Its store count has also plummeted over the years. A&P operated 16,000 stores in the 1930s, but now runs only 400 locations, according to Bloomberg.
Standard & Poor's downgraded A&P's debt to "CCC" in July, warning it may be "illiquid at some point in the near term" due to "weak performance and its considerable near-term maturities."