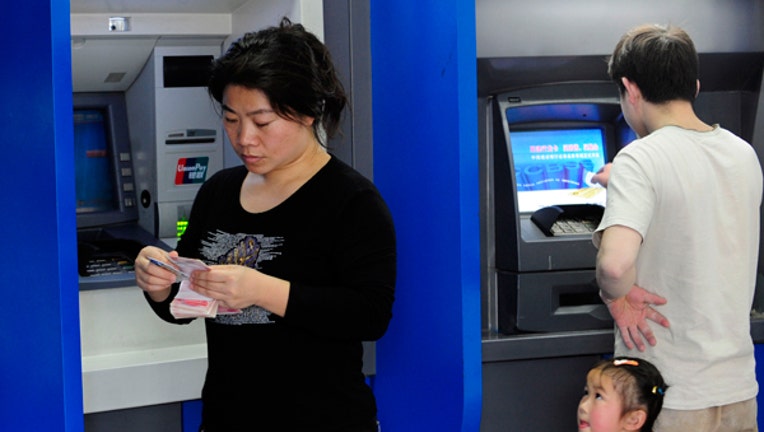 Here's some bad news for banking customers: Fees at financial institutions are up for the 15th consecutive year. Checking fees also hit a record high this year, according to Bankrate's  (NYSE:RATE) 2013 Checking Survey.
ATM fees were also on the rise, with the average ATM surcharge climbing 4% to $2.60 in 2013, and the average foreign ATM fee falling 3% to $1.53. Common ATM fees that consumers fall prey to are out-of-network surcharges assessed by the ATM owner and from their own bank for using a foreign bank.
One bright note in the survey found that free checking accounts may make a comeback. Between 2009 and 2012, free checking declined from 76% of accounts to 39%, but in 2013, 38% of accounts offered by major banks were free, after years of steep declines. Bankrate reports that 97% of checking accounts are either free, or can become free, if the accountholder meets certain requirements including becoming direct deposit, or maintaining a minimum balance.
Greg McBride, senior financial analyst for Bankrate.com, says while customers may not be pleased with the fee hike, the moves are in line with inflation growth.
"That's what we can expect; people don't complain about the price of laundry detergent going up, but that goes up every year too," he says. "We saw banking fees go up at a much more rapid clip, and regulatory changes altered the economics of debit accounts. Banks had to recalibrate their pricing in accordance with these new economics."
Financial advisor Lauren Lyons Cole says these fees are completely avoidable for consumers, labeling overdraft fees as a top money waster. She recommends using online banking to avoid these charges as many online-only banks don't charge out-of-network ATM fees and reimburse any charges from using other bank's machines.
Signing up for email or text alerts with a bank whenever an account nears a certain balance in a checking or savings account can help to avoid fees, she says.
McBride suggests consumers do their best to plan ahead when making withdrawals at ATMS. "You can do things like withdraw cash with your debit card at the point of sale," he says.
Finally, McBride says consumers should be monitoring their account balances and statements at all times online to be sure no unnecessary charges are incurred.
"With online and mobile access 24/7 there is no excuse for not keeping regular tabs on your balances," he says.
The cities with the highest average ATM fees were:  1. Denver ($4.70) 2. Milwaukee ($4.59) 3. Atlanta ($4.45) 4. Phoenix ($4.44) 5. Houston ($4.38)
The cities with the lowest average ATM fees were: 1. Baltimore ($3.59) 2. Los Angeles ($3.70) 3. Boston ($3.72) 4. Pittsburgh ($3.76) 5. Philadelphia ($3.90)
*All fees reflect both ATM fees combined (those charged by the ATM operator and those charged by the consumer's own financial institution)
The cities with the highest average overdraft fees were: 1. Milwaukee ($34.16) 2. Atlanta ($34.10) 3. Denver ($34.10) 4. Miami ($33.89) 5. Houston ($33.53)
The cities with the lowest average ATM fees were: 1. San Francisco ($27.18) 2. Los Angeles ($29.58) T3. Cincinnati ($30.32) T3. Cleveland ($30.32) 5. San Diego ($30.78)