Bank of America Unloads Some Commercial Mortgage Servicing Rights to KeyCorp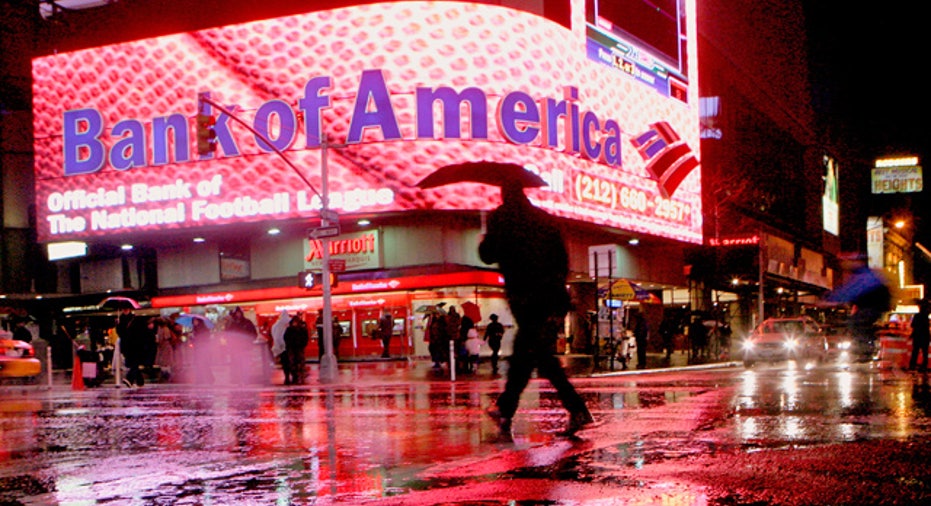 Bank of America (NYSE:BAC) struck a deal late Thursday to sell a portion of its $110 billion commercial mortgage servicing rights portfolio to Keycorp (NYSE:KEY) in a move that further separates the No. 2 largest U.S. bank from the turbulent housing industry.
Terms of the deal were not disclosed.
KeyBank Real Estate Capital, the commercial real estate arm of KeyCorp, said it will purchase virtually all of the third party CMBS and special servicing rights from Bank of America's global mortgage and securitized products business.
The portfolio includes assets of the Charlotte, N.C.-based banking giant's $110.5 billion commercial mortgage portfolio as well as a CMBS special servicing portfolio of about $14 billion.
The deal does not include Bank of American's commercial real estate banking business.
The acquisition, which will also include servicing for a "variety of private investors," subject to investor consent, will "substantially increase" KeyBank's commercial mortgage servicing business, the company said in a statement released Thursday night.
KeyBank anticipates a "seamless transition," with the transaction's close pegged for the second quarter of this year. Once closed, KeyBank says its commercial mortgage servicing portfolio will be among the top three largest in the U.S., amounting to about $205 billion.
KeyBank has also entered into a long-term sub-servicing agreement with Berkadia Commercial Mortgage that essentially gives Berkadia the ability to act as a sub-servicer on all CMBS primary servicing acquired from BofA.
In conjunction with that deal, KeyBank has agreed to buy Berkadia's CMBS special servicing business, which when combined with the BofA assets will give KeyBank control of roughly $47 billion of CMBS, making it the fifth-largest CMBS special servicer in the country.
Terms of its deal with Berkadia, one of the largest U.S providers of third-party commercial mortgage servicing options, were not disclosed.
"This acquisition helps to ensure that Key is well-positioned for growth, and represents our willingness to invest in our Corporate Bank business," said KeyBank CEO Beth Mooney.
The completion of both deals is subject to consent from certain investors, rating agencies and regulators.