Bank of America Tops Credit Card Safety Scorecard for Fifth Year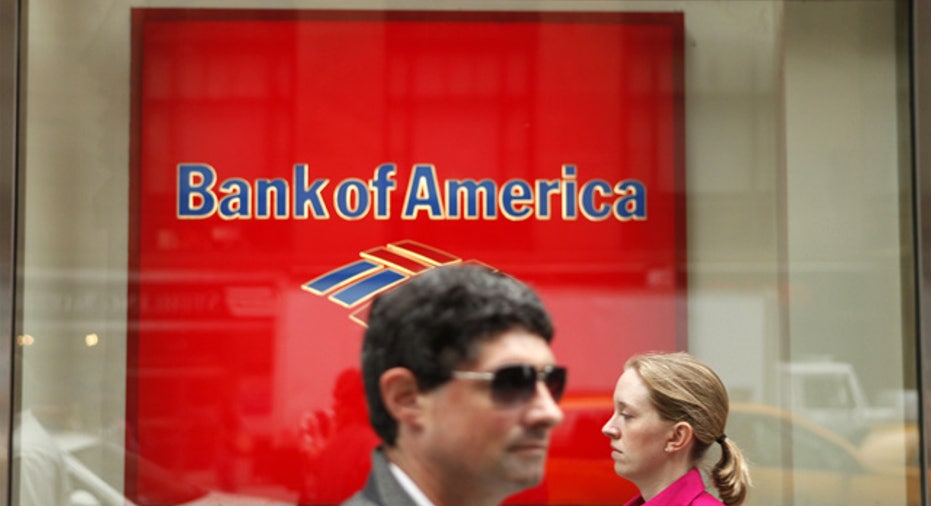 Bank of America (NYSE:BAC) celebrates its fifth consecutive year as the top bank for credit card safety, according to analysts at Javelin Strategy & Research.
The think tank released its annual Card Issuer's Safety Scorecard, revealing lenders with the best track records for fighting identity theft and fixing fraudulent transactions. Topping the 2011 list:
1) Bank of America
3) U.S. Bank
4) USAA
For the seventh edition of the Safety Scorecard, Javelin Strategy & Research heightened their expectations of credit card issuers. Using Javelin's Prevention, Detection and Resolution fraud model, researchers rated 23 of the country's top lenders. Some of the research team's findings included:
Credit card companies continue to improve their fraud resolution policies, even as stolen numbers surface more often than ever.
3 in 4 of the credit card companies in the study offer mobile transaction alerts, enabling customers to report fraud faster.
A quarter of credit card companies support two-way alerts for instant transaction disputes.
In the wake of a well-publicized hacking attack on Citigroup, Javelin's team cautioned credit card companies not to shirk investments in more robust online security tools. In a statement to reporters, Javelin founder James Van Dyke noted that fraud detection and security measures drive credit card loyalty more than ever. "Banks need to work hand in hand with their customers to stay ahead of identity threats and implement the right security measures to best protect sensitive cardholder data," Van Dyke said.
Hacking attacks have taken on new dimensions in recent months, according to Javelin analysts. Some criminals use partial social security numbers and other personal data to fool consumers into divulging the rest of their personal data. Therefore, banks that use account access and transaction notification systems deter thieves who might otherwise try to hijack a customer's online identity.
The original article can be found at CardRatings.com:Bank of America tops credit card safety scorecard for fifth year