Bank of America Reaches $772M Credit-Card Settlement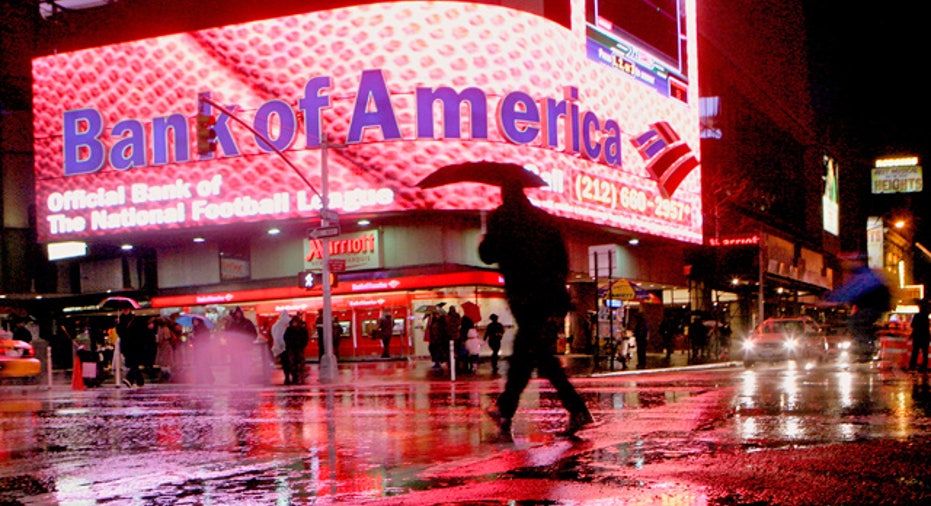 Bank of America (NYSE:BAC) reached settlements on Wednesday worth $772 million with U.S. regulators to settle charges it duped customers with deceptive credit-card practices.
The agreements make BofA the fifth major U.S. bank settlement over allegations of improper credit card add-on products like identity-theft protection and debt cancellation.
The combined settlements with the Consumer Financial Protection Bureau and Office of the Comptroller of the Currency call for BofA to pay $727 million in refunds and $45 million in penalties.
"Bank of America both deceived consumers and unfairly billed consumers for services not performed. We will not tolerate such practices and will continue to be vigilant in our pursuit of companies who wrong consumers in this market," CFPB Director Richard Cordray said in a statement.
The CFPB ordered BofA to pay a $20 million civil monetary penalty and about $727 million in relief to consumers hurt by the credit card add-on product practices.
The agency said about 1.4 million consumers were impacted by the bank's "deceptive marketing" of the products, while 1.9 million consumer accounts were illegally charged for credit monitoring and credit reporting services they were not receiving.
At the same time, the OCC fined BofA $25 million and also ordered restitution of $459.5 million to the 1.9 million customer accounts.
The OCC said the fine reflects the "scope and duration of the violation and financial harm to consumers from the unfair practices."
In a statement, Charlotte-based BofA said it stopped marketing identity theft protection products in December 2011 and credit card debt cancellation products in August 2012.
The bank also noted it has already issued refund payments to most of the impacted customers.
Shares of BofA ticked up 0.12% to $16.46 on Wednesday, extending their 2014 gain to 5.6%.
Earlier this month, the paper reported BofA and the Consumer Financial Protection Bureau were in talks over a deal worth at least $800 million, a record for the agency.
The CFPB, which was created by the Dodd-Frank financial reform law, has reached similar add-on settlements in recent months with JPMorgan Chase (NYSE:JPM) and American Express (NYSE:AXP).