Bank of America Considers Checking-Account Fee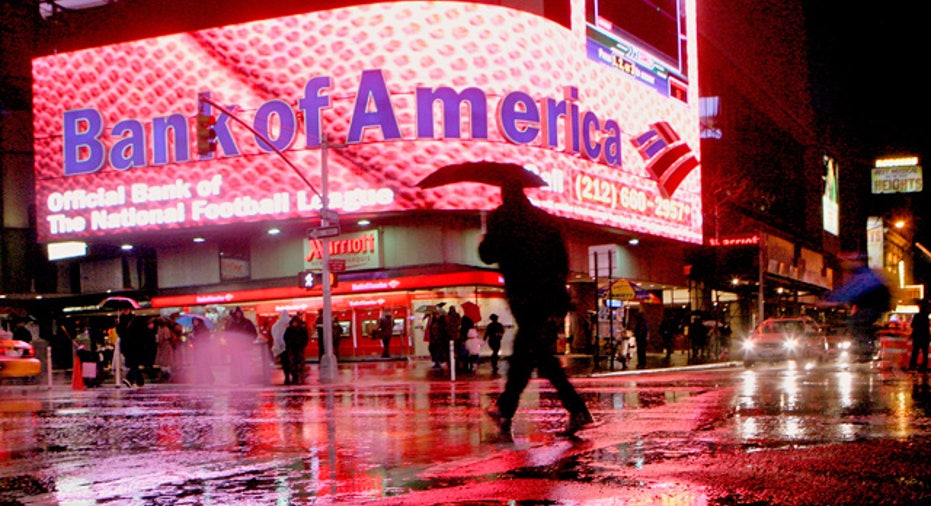 Thought Bank of America's (NYSE:BAC) daunting fees were over? Think again.
The bank is readying to charge customers of basic checking accounts monthly fees unless they agree to bank online, buy certain products or maintain a certain balance.
The bank is experimenting through pilot programs in Arizona, Georgia and Massachusetts with a $6 to $9 monthly fee for an "Essentials" account -- its most basic -- as well as other fees as high as $12, $15 and $25, according to The Wall Street Journal, citing a memo distributed to employees.
A Bank of America spokeswoman told FOX Business that the bank has been testing different fee amounts for more than a year but has made "no decisions on the construct of the product offerings."
"We have been testing these new solutions in select markets for more than a year," she said. "When we do finalize our plans we will communicate them."
While BofA already charges checking fees, the new plans could reportedly change the amounts being charged and the reasons for the fee, a possible attempt to try and get more customers to do more business with the bank.
Higher fees are likely to anger customers. The company, which announced in September a $5 monthly fee to use debit cards, scrapped that plan a month later after immense customer backlash. It also trashed plans to charge overdraft fees on debt card purchases.
Bank of America revisiting fees is yet another sign the financial services industry is struggling under the pressure of tight regulations, low interest rates and slow economic recovery.
The second-largest U.S. bank by assets reported a 22% drop in 2011 revenue last month.
Some of its biggest rivals, including JPMorgan Chase (NYSE:JPM) and Wells Fargo (NYSE:WFC) have already enacted similar fees to raise money.
The fees could help it improve profitability and boost revenue, and might even entice current customers to sign up for more BofA services, such as credit cards or taking out mortgages with the bank.
While BofA says no final decisions have been made, the Journal reports that some of its branch employees in the Northeast have already been trained to handle the first phase of the U.S. rollout.