Baltimore, Ferguson Put Body Camera Makers in the Spotlight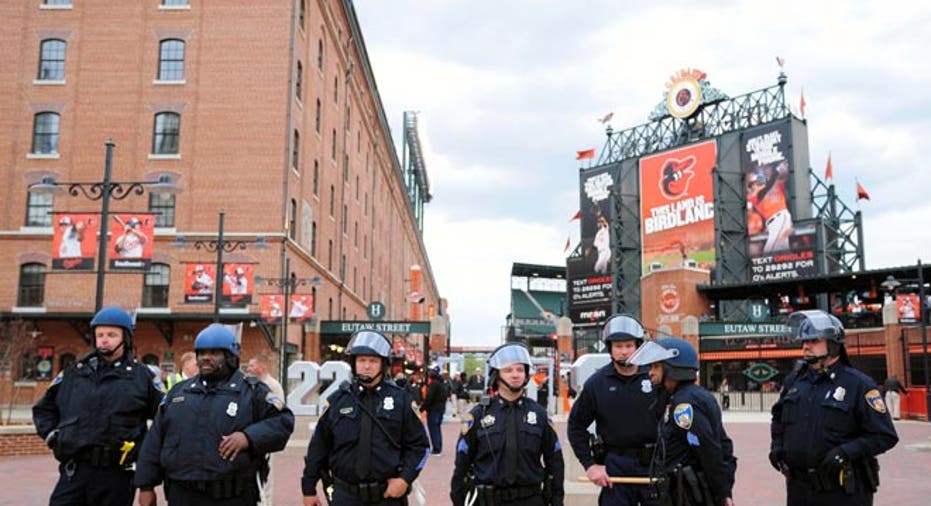 The unrest in Baltimore over Freddie Gray, a young black man, who died while in police custody follows similar events in Ferguson, MO. Both are raising the debate over the need for complete transparency from law enforcement.
Rick Smith, CEO & founder of TASER International told FOXBusiness.com. "From Ferguson to Baltimore, the demand for more transparency is fomenting. While law enforcement had been pushing a rock up a hill to get body-worn cameras, now the public is demanding cameras to shed light on the full context of events."
Investors are gravitating towards companies such as Taser (NASDAQ:TASR) and smaller rival Digital Ally (NASDAQ:DGLY) which make wearable body cameras and whose products may be at at the crossroads of change in policy among global law enforcement agencies.
In fact, Taser shares are up over 69% over the last year, while Digital Ally shares are up a whopping 178% or so from a year ago.
Demand for body cameras is rising after the controversy in Ferguson and ongoing tensions in Baltimore, and may accelerate if Congress adopts President Barack Obama's request for $75 million to help communities buy 50,000 more body cameras, which was proposed late last year. Yesterday Obama reiterated a call for body cameras during a press conference with Japanese Prime Minister Shinzo Abe.
More than half of the 20 largest police departments, including New York, Chicago and Washington, D.C., are reportedly conducting pilot programs to test equipment and evaluate the worth of employing cameras. However, this number is likely to rise as all major cities will ultimately need body cameras.
"I think having body cameras is something that should be done. I think we had to move more cautiously on it, I think it needs to be tested if it keeps cops from hesitating," said Ray Kelly, former NYC Police Commissioner on Opening Bell with Maria Bartiromo last week. "But there's concern about what cops should be doing, but after the horrific shooting in North Charleston, we have to move in that direction."
Kelly continued: "There are still lots of unanswered questions, but you will see, in my judgement, police executives moving in a significant way throughout the country for cameras, either testing them or actually deploying them, with all of the resources."
One hot debate over the need for these cameras is cost. The price of the camera typically runs between $350 and $700 apiece and storage has also been a sticking point.
There are additional costs as these systems are required to process and archive many hours of video footage produced by the cameras. The cost of storing footage also comes into play and can be much more expensive than the initial equipment costs.
According to Taser, 95% of major agencies deploying body-worn cameras have chosen its AXON product and they have deployed over 110,000 body-worn cameras and TASER CAMs. The AXON Body camera costs $399, while the AXON Flex camera is priced at $599.
Taser reports that sales bookings have jumped from $1-$2 million in early 2013, to $24.6 million for 4Q of 2014.
More light will be shed on Taser orders when it reports its 1Q results later this week.