Bad Credit Due to Illness is Tough to Cure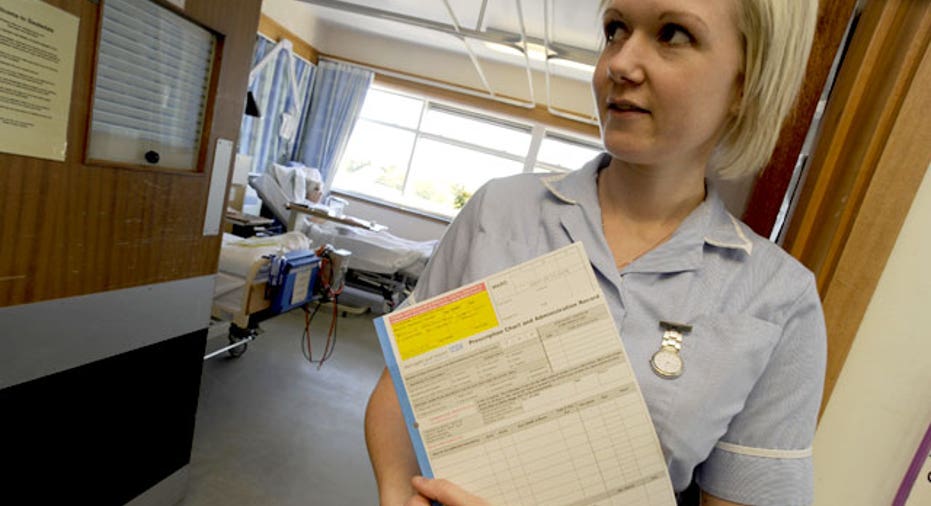 Dear Debt Adviser,
My fiance and I are planning for our future together. Buying a house is one of our greatest priorities -- and concerns. The issue is his credit. His credit score is in the 430s right now, due to a sudden onset of an illness about three years ago. At the time, he was unemployed, without insurance and had to be hospitalized for several weeks. Needless to say, the medical bills mounted and he wasn't able to pay them. He has started to take on some of the smaller bills, but what other avenues does he have to get his credit cleared up? Are there any settlement options that would get these medical expenses resolved?
-Jessica
Dear Jessica,
I'm glad to hear that your fiance is over his illness and back at work. If only he could clear up the bills associated with his illness as quickly.
Your fiance has several options he can pursue to resolve his debt situation. They include debt settlement, debt management and bankruptcy. Let's take a look at each.
Debt settlement: Collection companies may be interested in a settlement offer from you, since these debts are now three years old. They know the longer collection actions drag out, the less likely they are to get their money. Call them and explain you are considering bankruptcy but prefer to come to an agreement. Offer them 25% to 30% of the balance -- if you can afford it -- to settle the debt. Expect a counteroffer, and hope to settle for between 40% to 60% of what is owed. If he reaches a settlement amount that he can afford, be sure he gets the agreement in writing before making any payments.
However, part of a debt settlement plan must involve a tax strategy. Forgiven debts that exceed $600 will be reported to the Internal Revenue Service as income for your fiance, and he'll owe income taxes. Tax debts are next to impossible to discharge in a bankruptcy. Be sure to discuss the tax implication of a debt settlement with your tax adviser before moving ahead.Debt management: He can use a nonprofit credit counseling agency to negotiate payments he can afford, or he can attempt it on his own. The idea is to come up with a new payment plan that allows him to make a monthly payment he can afford and creditors will accept. He can ask for a hardship program with his creditors. A hardship program may include solutions such as an interest rate reduction, possibly some principal forgiveness and an affordable payment. He should expect the program from the creditor to last for six months to a year. If he needs more than a year, he may be better off with a plan administered by a credit counseling agency. Such plans typically stretch repayments over 48 to 60 months.
Bankruptcy: Depending on the total amount owed, it could be that your fiance would not be able to pay off his bills even if he kept at it for 10 years or longer. If that is the case, his best option may be to file for personal bankruptcy. He may be eligible for Chapter 7 (liquidation of his medical debts) if his income is less than the median income for his state. If he doesn't meet the income restrictions to file Chapter 7, he can try a Chapter 13 bankruptcy. He'll typically only have to pay what the court determines is his disposable income for five years in a Chapter 13. Anything left unpaid after the five years is uncollectible by the medical providers.
Of the options I've discussed, a debt management plan will be the least damaging to his credit. But with a credit score of 430, your fiance's credit is already badly damaged.
When the time comes to buy a home, be proactive with potential lenders. Let them know that your fiance has serious credit issues in his past, but that they were caused by circumstances beyond his control. Be sure to point out that he is now employed, insured and well.
Get weekly advice on slashing debt and debt consolidation tips! Subscribe to Credit Card News.
Ask the adviser
To ask a question of the Debt Adviser, go to the "Ask the Experts" page and select "Debt" as the topic. Read more Debt Adviser columns and more stories about debt management.Bankrate's content, including the guidance of its advice-and-expert columns and this web site, is intended only to assist you with financial decisions. The content is broad in scope and does not consider your personal financial situation. Bankrate recommends that you seek the advice of advisers who are fully aware of your individual circumstances before making any final decisions or implementing any financial strategy. Please remember that your use of this web site is governed by Bankrate's Terms of Use.