Back-to-School Retailers Give Shoppers A+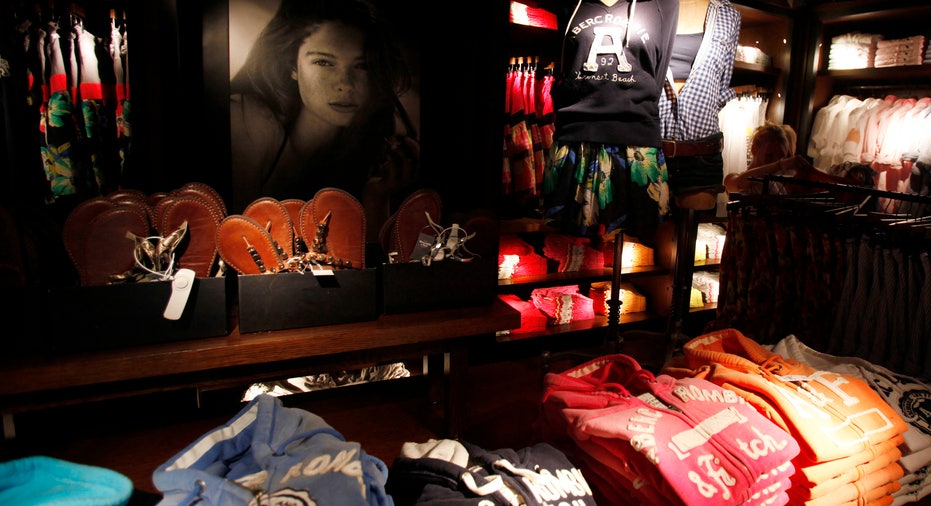 Small retailers across the country say they felt the back-to-school boost in consumer spending last month.
Retail sales rose 0.2% in July, with "core" sales excluding autos and gas up 0.5%, the Commerce Department said Tuesday. This comes as no surprise to some teen-and-children clothing retailers.
"It's been taking off quite a bit," says James Mercuri, the store manager at the Bridgeville, Pennsylvania branch of Plato's Closet, a resale clothing chain aimed at teens. "It's a little bit more than last year, and a humongous increase over the year prior to that."
And while in July the National Retail Federation predicted that back-to-school shopping would fall from $688.62 to $634.78 this year, industry analyst Marshal Cohen at NPD Group says this will play out as a shift in consumer behavior – not a cutback in spending.
"The back-to-school season is extending into a longer selling season," says Cohen. "What you're beginning to see for back-to-school is that what used to be a June, July and part of August season is now August, September and part of October."
Cohen says consumers are shopping more in-season, buying new items on an as-needed basis, as opposed to shopping for seasonal clothes ahead of time.
"Retailers steeped in tradition are saying, 'We're not doing as well as in the past,' but they're not adjusting for this shift," he says.
More Confident Shoppers
While Cohen says his predictions are for major chains like American Eagle Outfitters, which recently cut projections for same-store sales, small retail stores around the country say they're not seeing any major delay in back-to-school shopping.
"I'm seeing a little more pre-season shopping, with moms doing it before school starts for all of their [children's] clothes," says Karen Wigotow, the owner of Starr's Clothing Co. in Boulder, Colorado. She says August sales are already up from last year, when she noticed many shoppers were tentative to spend money, awaiting the outcome of the presidential election.
The same goes for some retailers on the East Coast.
"I would say people are shopping a little more confidently and a little more freely," says Perry Schorr, owner of Lester's, a high-end retailer for children and teens with four locations in New York state. "We are catering to an affluent clientele. They weren't hit as hard of course during the recession, but shopping patterns changed. Now, we're back to pre-recession habits."
Sara Jane Strickland, owner of Sara Jane Children's Boutique in Savannah, Georgia, says sales are up this year, and she has high expectations for the back-to-school season.
"Shoppers are definitely more confident this year," says Strickland. "A lot of the other businesses have gone out of business [during the recession], so we're pretty much the only one in town right now."
Savvy Shoppers Still Looking for Deals
While shoppers may be more confident about spending their money, they're still looking for great deals. Cohen says online shopping and recession-era habits have created savvier shoppers intent on paying the best price possible.
"They're doing their homework and making a lot of comparisons," he says.
At Plato's Closet, Mercuri says teen shoppers – in addition to their parents – are exhibiting smart shopping habits.
"Kids are becoming more aware of sales, and they want to save their money to go out and stuff. They're becoming more monetarily smart – definitely budget-conscious," he says.