Back to College deals: Why college freshmen should hold off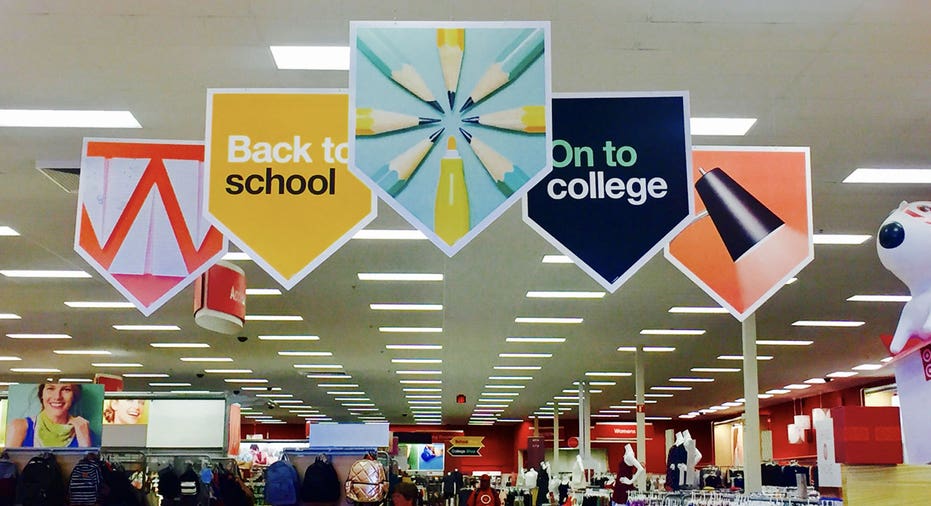 College dorm shopping dominates the back-to-school industry and as the deals heat up this summer, so is the overall cost of school supplies for incoming students.
The National Retail Federation (NRF) predicts back-to-college costs will amount to $54.1 billion of a projected $83.6 billion for the back-to-school season, which is up from last year's $48.5 billion for college students and $75.8 billion in total sales.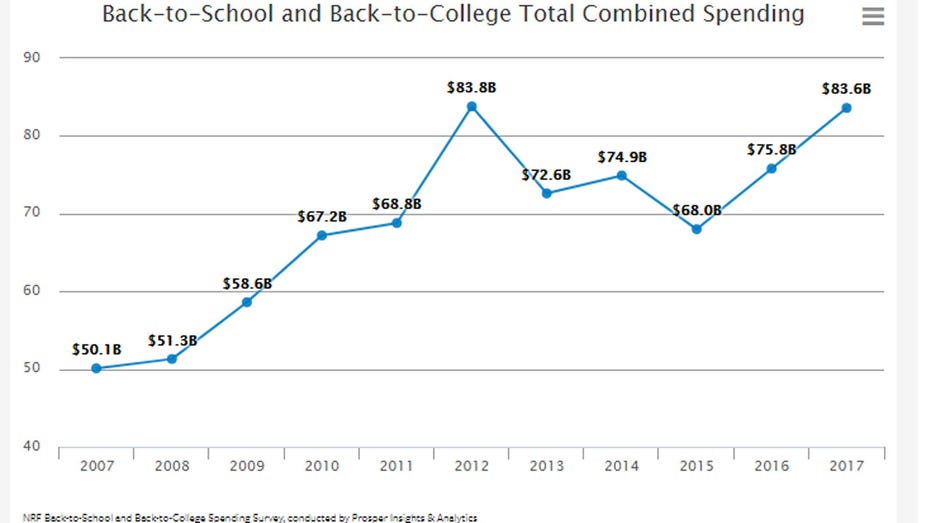 On average, parents will spend $1,347 on back-to-college sales and students will spend $1,051 this year, according to a survey conducted by Deloitte.
In-store purchases continue to remain the preferred retail choice according to the NRF, but online shopping has become increasingly popular among students and is expected to account for 44.1% of sales in 2017, rising from 37.5% in 2016.
However, Deloitte reports that college students are steering away from traditional department stores and heading to mass-merchant, off-price, and discount stores.
While school supplies and clothing items continue to dominate in quantity of sales, technology gadgets make up the largest portion of parent and students' budgets.  41% of parents plan to purchase a laptop or other tech gadget for their child, and they will spend $648, on average.
Incoming college students are also buying school supplies earlier than ever before with as many as 32% shopping two months before the start of school, according to the NRF. In 2016, only 26% of students purchased their supplies at this time.
By shopping earlier in the back-to-school season, college students are spending more on supplies than in previous years. According to Deloitte, parents and students who begin college shopping earlier than July will spend $1,605 and $1,191 respectively compared to $1,031 and $905 if they started shopping early August.
The back-to-college market makes up 60% of annual college-related sales and affects 19 million students, according to Deloitte. This competitive marketplace has forced retailers to unleash deals as early as late June and early July, especially in the face of rising retail bankruptcies as online retailers like Amazon (NASDAQ:AMZN) continue to dominate.
This year alone has seen bankruptcies from The Limited (LB), True Religion (TRLG), Wet Seal (WTSL), hhgregg (HGGG), RadioShack (RSH), rue21 (RUE) and Payless (PSS).
Although incoming college freshmen are typically the targeted market for college and dorm room shopping, upperclassmen students are spending at a steady rate throughout their collegiate years.  In 2017, college sophomores will spend on average $955, college juniors will spend about $1,074, and college seniors will spend $838 on average for college supplies.