Back to Bain? Private-Equity Firms Swirl Around Staples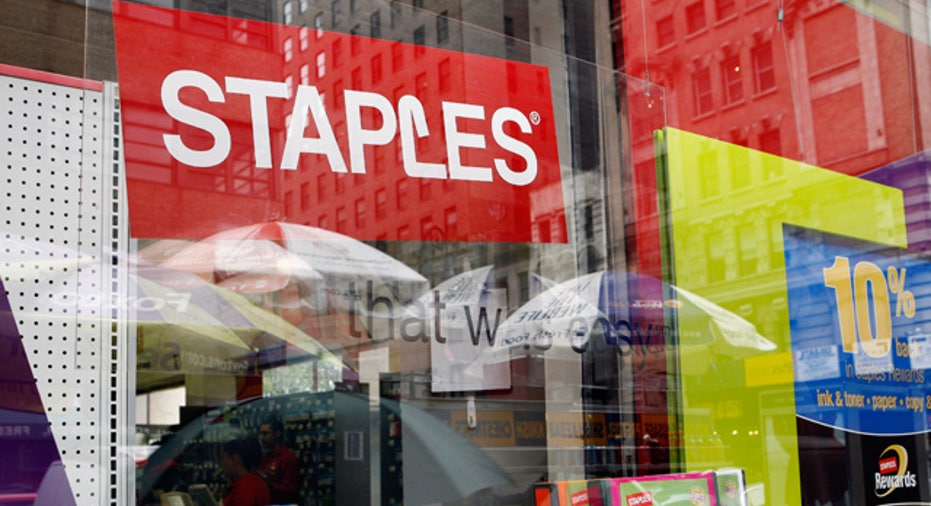 Almost three decades after helping to launch Staples (NASDAQ:SPLS), Bain Capital and a number of other private-equity firms are reportedly exploring a buyout bid for the office supplies retailer.
The potential tie-up comes as Mitt Romney, Bain Capital's most famous alumni, attempts to unseat President Barack Obama in the November elections. Romney has pointed to Bain's success backing Staples, for one, as proof of his business credentials.
According to Fortune, an actual takeover of Staples wouldn't come until late this year at the earliest to allow for time to line up financing for a deal of this magnitude and also to avoid a "PR hassle" before the election.
Like many other retailers, Bain has been hurt by the anemic economic recovery and increased online competition from the likes of Amazon.com (NASDAQ:AMZN).
Despite the struggles, a leveraged buyout of Staples would be no small deal as the company has a market cap of just over $8 billion. If the deal carried a 20% premium, it would be worth around $9.6 billion, not including any debt assumed.
A deal of that size would need an equity check of at least $2.9 billion, likely requiring a minimum of private-equity firms to team up, Fortune reported.
Leveraged financing would be available for a deal of this size, but it might require almost all of the big Wall Street banks to participate, the magazine said.
Private-equity firms are also swirling around Best Buy (NYSE:BBY), another retailer struggling from online competition.
Based in Framingham, Mass., Staples generated $25 billion in sales in its most recent fiscal year and employed just over 51,000 people. The retailer has nearly 1,900 stores in the U.S. and Canada.
The buyout buzz boosted shares of Staples, which jumped 3.09% to $12.33 ahead of the opening bell on Friday, putting them on track to trim their 2012 slump of 14%.