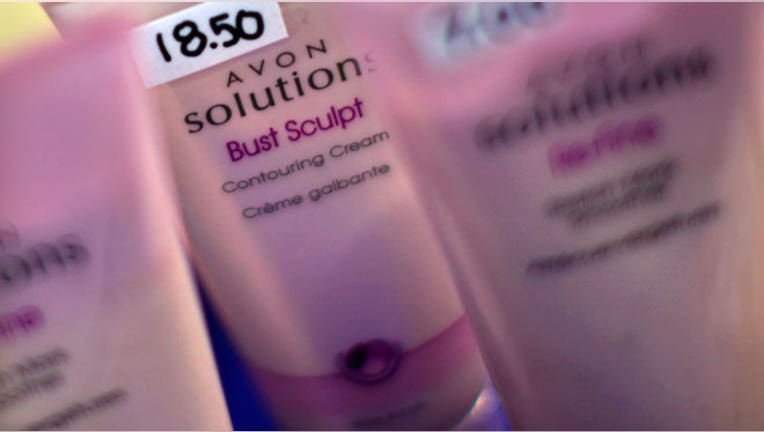 Direct seller Avon Products (NYSE:AVP) rebuffed a $10 billion buyout bid on Monday from cosmetics company Coty, saying the offer "substantially undervalues" Avon and is "opportunistically" timed.
The Coty all-cash bid values New York-based Avon at $23.25 a share, representing 20.1% premium on its Friday closing price.
Shares of Avon, which have tumbled about 50% over the past 18 months, leaped more than 23% in premarket action after Coty disclosed its offer. However, they pared their gains after Avon officially rejected the bid and were recently up 19.63% at $23.15.
"Coty's indication of interest substantially undervalues Avon and is opportunistically timed," Avon said in a statement.
Avon said the Coty bid values the company at just 1.1 times net revenue and 8.7 times 2011 Ebitda. "That is significantly below multiples that the board of directors believes an iconic consumer company is worth in a change of control transaction," Avon said.
Privately held Coty said it has made extensive but ultimately unsuccessful attempts to engage Avon in buyout talks. Coty said that it has no intention of pursuing a hostile takeover and is prepared to consider upping its price if Avon can "demonstrate through diligence that there is greater value."
Avon also said its board remains confident in its ability to remain a stand-alone company and questioned how "real" the Coty bid is because it is non-binding and subject to conditions such as financing and due diligence.
"Our objective is to engage in discussions with Avon and conduct due diligence so that we and Avon can together determine if there is a basis for a transaction. We believe Avon's shareholders would want their board to explore with us the benefits to shareholders of a transaction," Coty Chairman Bart Becht said in a statement.
With about $11 billion in annual sales, Avon says it is the world's largest direct seller, marketing to women in over 100 countries through 6.4 million active sales reps.
Also based in New York, Coty generated $4.5 billion in annual revenue and has a portfolio of brands in fragrances and nail products, including Calvin Klein, Marc Jacobs, Adidas and Playboy.
Coty didn't secure financing for the transaction, but said after extensive talks with lenders it is confident financing will be available.