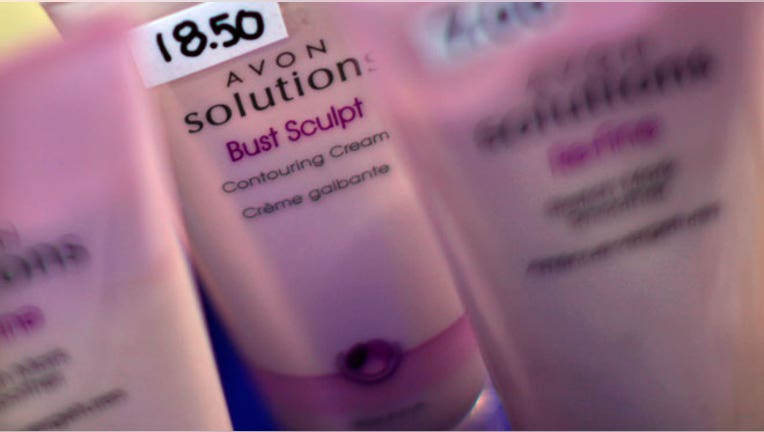 Avon Products (NYSE:AVP) reported a sharply narrowed second-quarter profit on weaker sales in its major markets and brand categories and a decline in active representatives.
The New York-based seller of beauty products, jewelry and footwear through independent sales reps and distributors reported net income of $61.6 million, or 14 cents a share, down 70% from $206.2 million, or 48 cents.
Analysts in a Thomson Reuters poll were looking for EPS of 21 cents.
Revenue for the three-month period climbed 9% to $2.6 billion from $2.86 billion a year ago, matching the Street's view. Sales were down 9% in Avon beauty, 8% in fragrance and 9% and 10% in color and skincare, respectively. Total units fell by 4% and active reps slipped 3%.
"Avon's second-quarter financial results are not good and they reflect the complex challenges that Avon faces," CEO Sheri McCoy said in a statement. "We are working to stabilize the top-line, improve cost structure and cash generation, and instill a more disciplined culture of accountability."
Avon, which denied a $10 billion takeover offer from smaller rival Coty earlier this year and replaced 12-year CEO Andrea Jung with former Johnson & Johnson (NYSE:JNJ) executive McCoy, has been struggling to overcome soft sales and an exodus of sales reps. It has also been spending hundreds of millions of dollars on legal costs to overcome accusations that it illegally bribed foreign officials.
McCoy said on Wednesday that the company will focus on putting the consumer and representative "back at the center" of the business, however, added that a turnaround "will take time." The CEO provided no further update to Avon's business review and overhaul plans, which investors have been eagerly awaiting since last quarter.
Avon recorded some $38 million in pre-tax charges related to restructuring, up from $12 million in the year-earlier period. While total selling, general and administrative expenses jumped by 460 points, Avon said advertising spending declined by 29%.
The company has been embroiled in a probe by the U.S. government over whether it violated anti-bribery laws abroad. According to a recent report by The Wall Street Journal, Avon has entered talks with the Justice Department and Securities and Exchange Commission to settle claims that it bribed officials in China.
In Avon's latest period, the largest direct-to-consumer retailer faced heavy competition in Brazil, its top market, and softer sales in Russia. In North America, sales fell by 6% and reps dropped by 12%.
Shares of Avon were down more than 3% premarket. They are down about 11.3% from January and 41% from 12 months ago.