Avon Dives 20% on Bribery Settlement Warning, 3Q Earnings Miss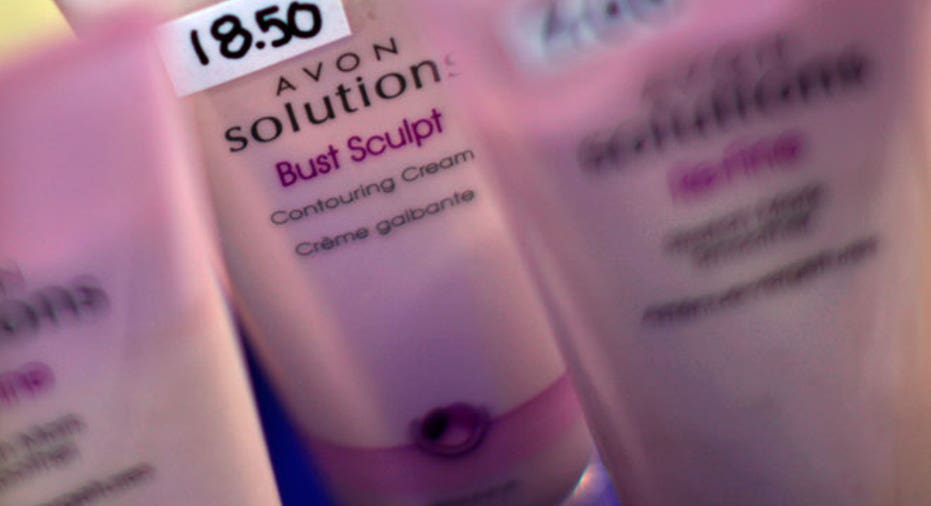 Shares of Avon (NYSE:AVP) plummeted more than 20% Thursday morning after the beauty products company warned a potential regulatory settlement of a bribery probe could cost far more than investors had feared.
In addition to the comments about the Securities and Exchange Commission bribery probe, Avon spooked investors by disclosing a drop in third-quarter sales that sparked weaker-than-expected earnings.
In a regulatory filing, Avon said the staff of the SEC last month proposed terms of a potential settlement that included monetary fines "of a magnitude significantly greater than our earlier offer."
The government is weighing whether Avon broke the law by making payments or providing gifts to officials in China to land business there.
Avon said it expects the Department of Justice, which is also probing possible violations of the Foreign Corrupt Practices Act, will also propose terms of a potential settlement.
The company warned that if it entered into a settlement with the DOJ and the SEC at comparable terms to the SEC's proposal, "we believe the company's earnings, cash flows, liquidity, financial condition and ongoing business would be materially adversely impacted."
Avon, which first revealed allegations of bribery in China and elsewhere in July 2009, did not specify how much the SEC proposed to settle the matter for. The company has said the government rejected a $12 million settlement offer.
Previous reports from The Wall Street Journal reveal the DOJ and SEC believe Avon's penalty should exceed $100 million.
"We disagree with the SEC staff's assumptions and the methodology used in its calculations and believe that monetary penalties at the level proposed by the SEC staff are not warranted," the company said in the filing.
Avon cautioned that discussions remain "at early stages," though it does expect settlements to include civil and/or criminal fines and penalties as well as other remedies like oversight requirements.
Avon has terminated employees and senior management over the bribery allegations.
Meanwhile, Avon logged a third-quarter loss of $5.5 million, or a penny share, compared with a profit of $31.6 million, or 7 cents a share, a year earlier.
Excluding one-time items, it earned 14 cents a share, missing the Street's view of 19 cents.
Revenue slumped 7.5% to $2.32 billion, trailing forecasts from analysts for $2.44 billion.
"The third quarter was tough. Our quarterly performance was negatively impacted by macroeconomic headwinds and continued weakness in some parts of our business, particularly North America," Avon CEO Sheri McCoy said in a statement.
"However, overall, Avon is headed in the right direction, parts of our business are stabilizing, and we are making progress toward our three-year financial goals," she said.
Shares of New York-based Avon plunged 21.05% to $17.68 in recent trading, lowering their 2013 rally to 23%.