Automakers React to Federal Guidelines for Autonomous Cars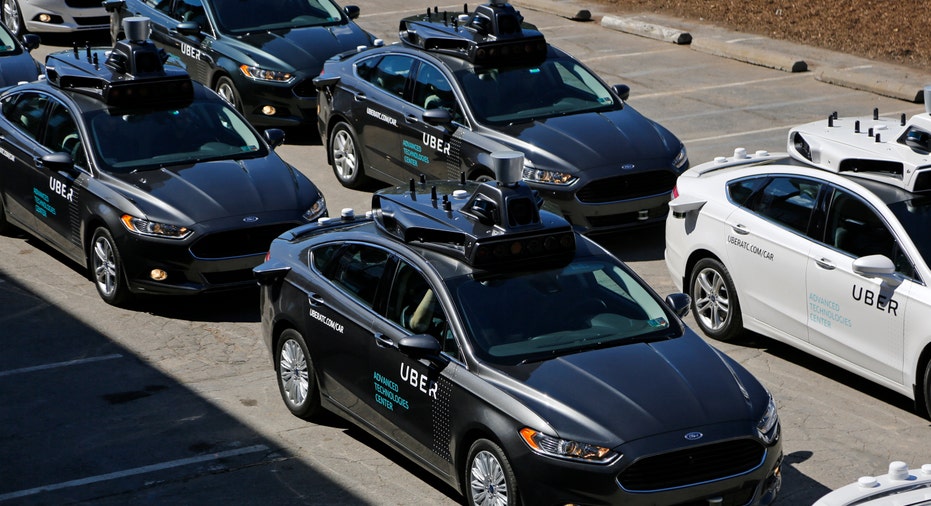 Automakers embraced guidelines rolled out by the Obama administration to oversee the creation of self-driving cars, saying the new policy strikes a balance between safety and fast-moving technological developments.
Advocates for the technology have urged federal regulators to issue a standard set of rules, arguing that variations between state laws would hold back innovations in autonomous driving. The U.S. Department of Transportation said Tuesday it will ask car manufacturers to complete a 15-point checklist that covers design, testing procedures and other areas before putting autonomous vehicles up for sale.
The National Highway Traffic Safety Administration, the regulatory unit that governs automakers, will also explore greater authorities to seek recalls for autonomous systems or approve new technologies before they hit the road. Currently, automakers self-certify their vehicles for safety and tailpipe emissions. It's likely NHTSA would need to seek more authority from Congress to be directly involved in approving self-driving features.
"General Motors (NYSE:GM) supports DOT's and NHTSA's efforts to speed deployment of autonomous vehicles (AVs) as a technology that has the potential to dramatically improve safety on our roads and highways and expand mobility options," GM said in a statement provided to FOXBusiness.com. "We welcome the effort, will review the guidance and look forward to continuing the constructive dialogue on how to safely deploy AVs as quickly as possible."
Ford (NYSE:F) also applauded the move, adding that it plans to work with states on areas that complement the DOT's national framework.
"Ford appreciates Secretary Foxx's leadership and NHTSA's thoughtful efforts to advance the future of mobility and ensure the United States continues to drive transportation innovation. Importantly, the guidance will help establish the basis for a national framework that enables the safe deployment of autonomous vehicles. Strides in this technology have the potential to improve safety on our roads and reduce congestion in urban areas," Ford said.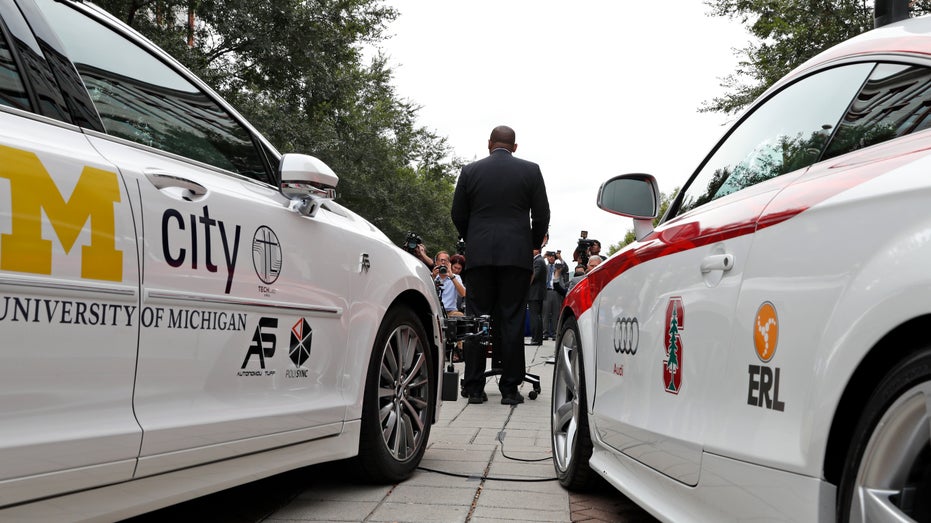 Toyota (NYSE:TM) issued a statement saying the company is pleased that NHTSA is addressing the "emerging patchwork of state laws."
"We also welcome NHTSA's plans to use existing authorities to allow automakers to bring this technology safely to market," Toyota continued. "There are other concepts in the guidance that will take further analysis and careful consideration, but we look forward to working with NHTSA to finalize a federal framework that is best for consumers and their safety."
Honda's (NYSE:HMC) American Honda said it "welcomes NHTSA's leadership in providing federal guidance regarding on-road usage of connected and automated vehicles. Nationwide consideration of this guidance will help avoid a patchwork of differing state regulations and enable all automakers to continue rapid advancement of ongoing research in this area. Ultimately, this will bring these safety and convenience technologies to market more quickly for consumers."
The Alliance of Automobile Manufacturers, an industry group consisting of the top car companies, said its members want to deploy autonomous vehicles as quickly as possible, and federal guidance—as opposed to regulations that are backed by law—is the appropriate path to take.
"As automakers continue to pioneer these technologies in concert with hundreds of global technology partners, the Alliance urges policymakers at all levels to proceed cautiously in creating new frameworks that could delay the introduction of these technologies," the AAM said in a statement.
A spokesperson for Fiat Chrysler Automobiles, which is collaborating with Alphabet's (NASDAQ:GOOGL) Google self-driving car project, referred questions to the AAM.
Several automakers, including Ford and GM, have been testing self-driving cars on public roads in hopes of first introducing the technology in fleets of on-demand taxis in five years or so.
Silicon Valley, which includes companies like Google and Apple (NASDAQ:AAPL), is also heavily involved in developing the technology. Uber, the ride-hailing app, has a new fleet of self-driving taxis in Pittsburgh, albeit with a driver behind the wheel for safety. The fleet is comprised of Ford Fusion sedans equipped with GPS tracking, lasers and cameras. Uber's top rival, Lyft, formed a partnership with GM to accelerate its own efforts.
In advance of the federal government's official announcement, President Barack Obama wrote an op-ed in the Pittsburgh Post-Gazette to pitch the regulatory measures.
"Americans deserve to know they'll be safe today even as we develop and deploy the technologies of tomorrow," he said. "Regulation can go too far. Government sometimes gets it wrong when it comes to rapidly changing technologies. That's why this new policy is flexible and designed to evolve with new advances."
The anticipated actions by federal authorities were put in the spotlight following a fatal crash in Florida involving a Tesla (NASDAQ:TSLA) Model S that was running with Tesla's Autopilot function engaged. Last week, Tesla revealed details of a software update that CEO Elon Musk believes will make Autopilot safer.
Marta Tellado, president and CEO of Consumer Reports, argued that Tuesday's announcement "comes with a lot of bark, but not enough bite," and that federal regulators need to go beyond guidelines that don't hold the same power as formal regulations. However, Transportation Secretary Anthony Foxx said he expects automakers to comply with the safety guidance on their own accord.