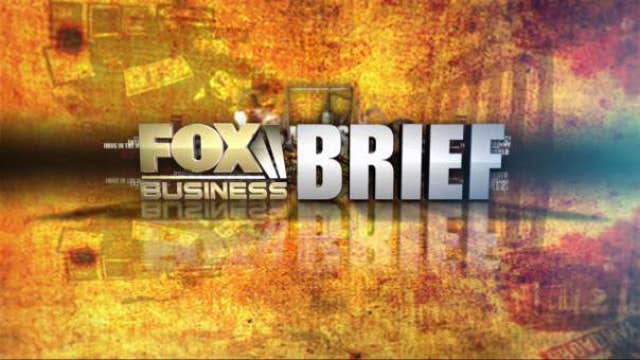 Major automakers in the U.S. kept up their sales momentum last month on demand for pickup trucks and sport utility vehicles, continuing to hint at a full-scale industry rebound.
Strengthening demand for cars and trucks has boosted the Big Three car makers and their rivals. The industry hit bottom in 2009 when just 10 million cars and light trucks were sold. Last year, auto sales rose 13% to 14.5 million vehicles.
Prices are also on the rise, with Kelley Blue Book estimating that the average transaction price for light vehicles rose 0.5% last month
"Modest improvements in the economy, coupled with pent-up demand and top-notch product offerings are bringing shoppers back to market," Alec Gutierrez, senior market analyst of automotive insights for Kelley Blue Book, said in a statement.  "Increasing transaction prices showcase this marketplace as consumers return for their next new vehicle before summer."
Car website Edminds.com was anticipating a 6.5% increase in May sales across the industry. On Monday, many brands reported significant gains over last year.
Chrysler Group said its U.S. auto sales rose 11% in May, led by soaring demand for its Dodge vehicles.
The U.S. automaker sold 166,596 vehicles, up from 150,041 in the year-ago month and 0.6% higher than April's total. The results beat a projection from Edmunds for 9% growth versus last year.
Car sales jumped 16% to outpace sales of Chrysler trucks, which were up 8.8%.
The namesake brand was the lone one to post a decline in May sales. Chrysler saw a 2% decline, while Jeep posted 0.5% growth and Dodge sales leapt 23% on demand for the Dodge Avenger and Dodge Challenger. Both cars set a sales record for the month of May.
May had the same number of selling days, 26, compared to a year earlier.
In April Chrysler, which emerged from a federally financed bankruptcy almost four years ago, reported a 65% drop in first-quarter profit amid higher costs related to the launch of new models, such as the 2014 Jeep Cherokee.
Italian automaker Fiat now owns 58.5% of Chrysler and is in the middle of a court battle with VEBA, which pays healthcare benefits to Chrysler retirees and owns the remaining stake in the company. The two sides disagree over the value of Chrysler, while Fiat has the right to buy an additional 16.4% stake.
Fiat has said it wants to complete the transaction and merge the two manufacturers into one company, followed by a listing on the New York Stock Exchange by 2014.
The other Big Three automakers, General Motors (NYSE:GM) and Ford (NYSE:F), also reported stronger sales in May.
GM, the largest U.S. automaker, posted a 3.1% gain in May sales to beat an Edmunds estimate of 1.9% on significant improvement in Cadillac sales.
Sales totaled 252,894 vehicles, up from 245,256 a year earlier and 71% above April's 143,743.
Truck sales, which include the Chevrolet Silverado and GMC Sierra, were up 15%. Sales of large SUVs leapt 30%.
Chevrolet sales edged up 0.9%, and GMC saw a 7% gain. Sales of Cadillac luxury vehicles soared 40%, the largest increase since 1976, while fellow GM luxury brand Buick posted 3.1% growth.
"Cadillac is growing faster than it has in almost 40 years, the pickup rebound is in full swing and we're seeing strong retail demand for our crossovers," Kurt McNeil, vice president of GM's U.S. sales operations, said in a statement. "These are all powerful signs that the gradual recovery in the economy is becoming more broad-based."
GM's first-quarter earnings declined 11% on weaker performance in North America, as well as continued losses in Europe where auto demand is lagging.
On Friday, GM North American President Mark Reuss said the company will update its vehicle portfolio more frequently to boost its competitiveness in the U.S. market. The company would normally wait years to launch a redesign, as it did with the revamped 2014 Chevrolet Impala. But last week, GM unveiled improvements to its Chevrolet Malibu mid-sized sedan, which was recently redone but struggling to attract drivers.
Shares of GM turned 17 cents higher at $34.06 Monday afternoon.
Ford topped its U.S. rivals with a 14% gain in May sales amid a continued surge in demand for its F-series pickup trucks.
Ford said it sold 246,585 vehicles during the month, up from 216,267 a year ago and 16% higher than its April results. Edmunds projected a 13% increase year-over-year.
Sales at its namesake Ford brand rose 14%, and Lincoln sales slipped 0.4%.
Pickup truck sales continued to drive momentum at Ford, as sales of F-series trucks were up 31%. Overall truck sales jumped 18%, while car sales rose 9.4% and utility-vehicle sales rose 15%.
Ford, which has expanded its portfolio with updated F-series trucks, added that it plans to build 740,000 vehicles in the third quarter, up 10% year-over-year.
The company has looked to pull back on consumer incentives in an effort to boost profitability. In April, Ford reported a 15% increase in first-quarter profit on record performance in North America that offset weakness in other regions.
Ford shares rose 3 cents to $15.71.
Japanese automaker Toyota (NYSE:TM) released preliminary sales results for May, saying its U.S. auto sales rose 2.5% to beat expectations from Edmunds for a slight improvement of 0.2%.
Toyota reported the sale of 207,952 vehicles, an increase of 18% over April sales.
The company's net income tripled in the last fiscal year, thanks in part to stronger U.S. sales. Toyota also expects to grow an additional 42% this year to continue its rebound from massive recalls and natural disasters that crippled production.
Toyota's stock was trading sharply lower, sliding 2.93% to $114.11.
Honda Motor (NYSE:HMC) sales climbed 4.5% to 140,013 units, led by a 5.2% gain at its namesake brand and record-setting truck sales. Honda's luxury brand, Acura, posted a 1.5% decline.
Shares of Honda were down 1.77% at $36.90.
Volkswagen said its U.S. sales rise 1.7% to 38,013 vehicles, citing an uptick in consumer traffic and record monthly sales of the Jetta and Passat.