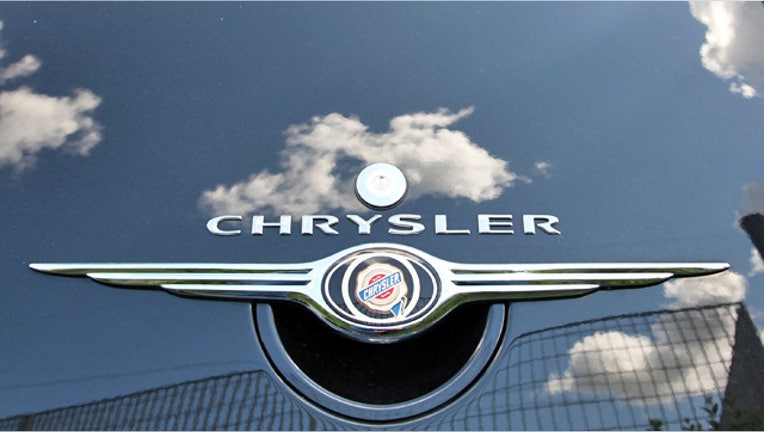 Maybe because millions of cars have been recalled over the last few years for anything from brake to wiper issues, but recalls today seem virtually commonplace, a calculated cost of doing business in an industry rampant with potential glitches and accidents.
Yet, Chrysler last week made the unusual decision to refuse a recall request of up to 2.7 million Jeeps by the U.S. National Highway Traffic Safety Administration. It triggered confusion among those outside the auto industry, wondering how one of Detroit's Big Three could so publicly deny a request despite safety official's adamancy.
As it turns out, Chrysler's decision is completely legal, a calculated business decision that could pay off and save it billions of dollars should the company come to a mutual agreement with NHTSA behind closed doors -- and if it can minimize negative publicity.
Of course, there are steep risks associated with a recall refusal as well, including potential legal liability that could reach the billion-dollar range and up to $17 million in fines should NHTSA find enough evidence to issue a mandatory recall and prove Auburn Hills, Mich.-based Chrysler downplayed the danger.
"It is bad publicity weighed against any liability they appear to admit by doing a voluntary recall," said Jack Nerad, executive market analyst Kelley Blue Book. "It's largely a business decision, and which is of greater harm is probably among discussions that go on in the halls of car companies."
The Way Recalls Play Out
Most of the time, recall concerns are resolved through a meeting of the minds behind closed doors between NHTSA and the individual car company, with automakers almost always pushing for a voluntary recall, which carries a much lighter evidentiary burden compared with a non-voluntary recall.
"There is quite a bit of negotiation," Nerad said.
However, if the two fail to reach an agreement and an automaker believes its vehicles are safe or the NHTSA request is without merit, it can legally deny the recall request.
Consequences can be insurmountable if NHTSA is able to gather enough evidence to prove the automaker hid the defect. Though it's rare, safety officials at that point can build a case for a mandatory recall, which carries heavy fines and legal fees.
Toyota (NYSE:TM) was hit with a record $16.4 million fine by NHTSA for hiding defects related to unwanted acceleration in 2010 that ultimately impacted millions of vehicles. It was also slammed with hundreds of wrongful death suits, altogether putting the recall's cost above the $2 billion mark.
Chrysler last week stood by the safety of its vehicles and even said it plans to issue a formal letter to NHTSA explaining its stance.
"These cars are absolutely safe and in line with what the industry was producing at the time," Chrysler CEO Sergio Marchionne told reporters on Friday.
Whiston said any company that chooses to ignore a recall probably does so because it feels pretty confidently that "there is not a material safety risk."
"Hopefully they've done their homework before telling NHTSA no," he said.
What's At Stake
Recalls are an obvious use of cash and can even inflate a company's warranty cost, but Morningstar senior automotive analyst David Whiston says all firms have "ample liquidity" to pay for them.
Where the big bucks play in is when companies ignore a NHTSA-mandated recall request, which Whiston says is a "different type of risk and hard to estimate."
Under the Motor Vehicle Safety Act, auto companies and safety equipment manufacturers, tire makers and car seat makers have five consecutive working days to report to NHTSA that a defect exists. They then must conduct an actual recall to remedy the defect "in a timely manner" in the interest of furthering highway safety.
If NHTSA concludes that a manufacturer is in violation of the timeliness requirements of the recall provisions of the agency, it could face a civil penalty fine of up to $6,000 per vehicle sold.  The civil penalty maximum is $17.35 million.
What's at stake in Chrysler's case is 2.7 million Jeeps. The NHTSA says the placement on the engines of Jeep Grand Cherokees made from 1993-2004 and Jeep Libertys made from 2002-2007 could lead to a greater chance of fire during rear-end collisions. Its investigation revealed "numerous fire-related deaths and injuries."
As the Chrysler scenario plays out, there's a chance it could see a small dip in Jeep sales as owners and potential buyers wait in limbo. Kelley Blue Book says it has not seen any indication of price softening in its data for Chrysler just yet and that the long-term ramifications, if any, will be played out in the coming weeks and months.
"When automakers are proactive in addressing recalls, resale values have typically held steady, indicating that consumers have maintained confidence in both the product they are driving and the brand that supports it in these situations," Alec Gutierrez, senior market analyst for Kelley Blue Book said in a note.
If a NHTSA-requested recall is left unaddressed, he says values could dip if consumers lose faith in the safety and quality of their vehicle.